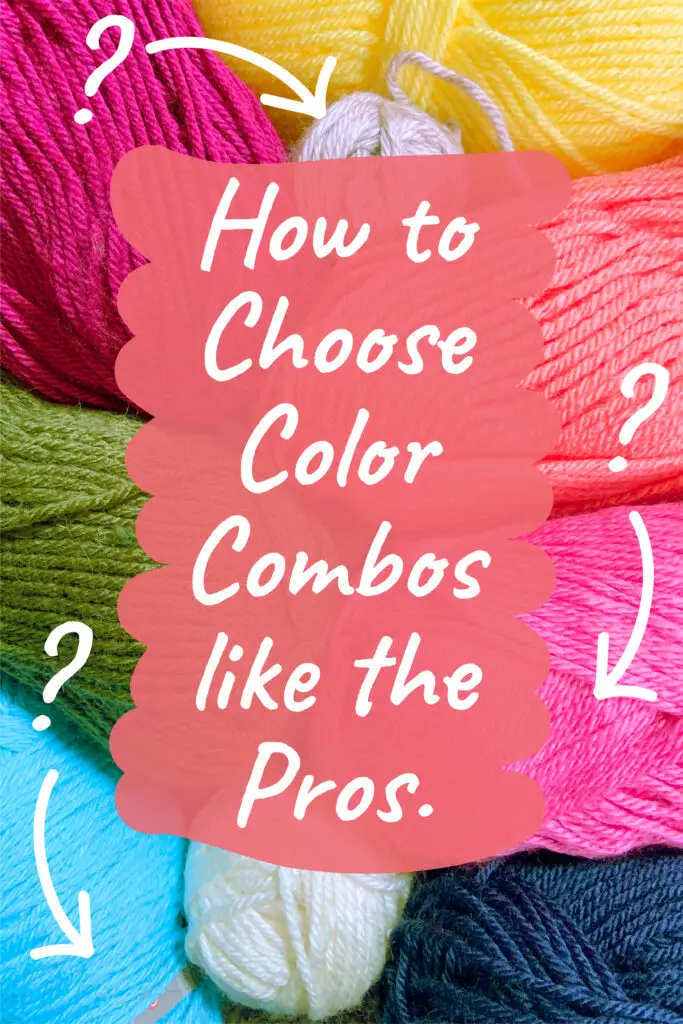 How Professionals Choose Yarn Color Combinations
Have you ever wondered how crochet designers, yarn companies, and your favorite retail stores choose yarn color combinations for their sweaters and why their choices always look so fresh and new? Have you wished you too could pick out modern colors like the pros?
Well, good news.  They have a secret.  And the secret is they use color trend forecasts to choose colors. Never heard of a color forecast? I'm going to explain to you what they are, where to find them, and how to use them so you too can choose modern colors like the pros!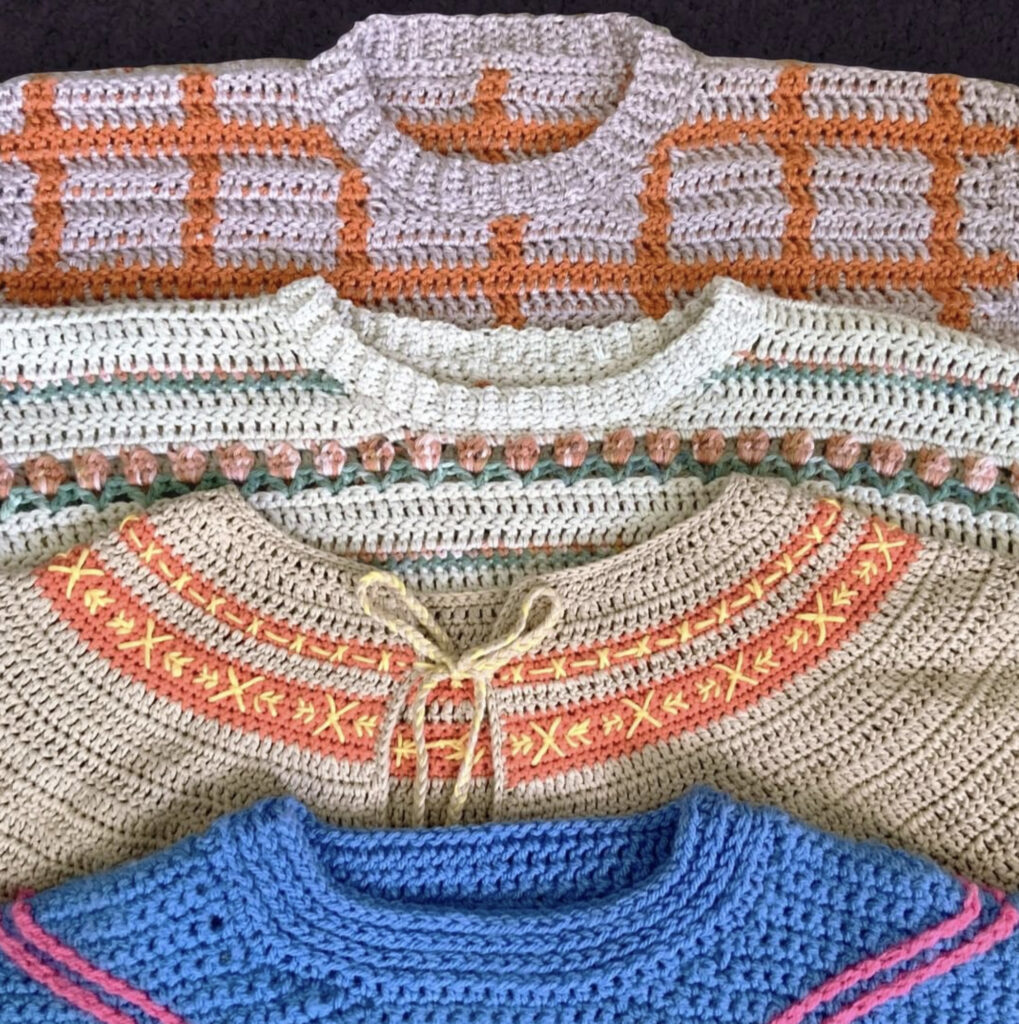 What is a color trend forecast?
Did you know that there are companies that forecast modern color combinations just like weathermen/women forecast the weather?
Color forecasting is predicting what color merchandise customers will want to buy in upcoming seasons. They call their reports "color trend forecasts."
How is color forecasting used?
Color forecasting is fascinating. Have you ever thought about the merchandise in a store and why the store chose those items to stock on their shelves?
Stores are constantly trying to predict what items their customers will want to buy and stocking their shelves with those items. They also have to guess what colors customers want those items in.
For example, think about the last time you were at a store and saw a display of sweaters. Did the store stock the sweater in every color of the rainbow so you could pick whatever color you wanted? My guess is no. They just stocked a few colors, the colors their customers are most likely to buy.
For example, if the store chose pink, mint, and grey sweatshirts. Then you know the store is guessing or forecasting that customers are going to want sweatshirts in those colors for that season and not in all the other colors of the rainbow.
But how do they know what colors people will want to buy? The stores consult with color forecasting companies like Pantone to find out what the most modern popular colors are in their industry.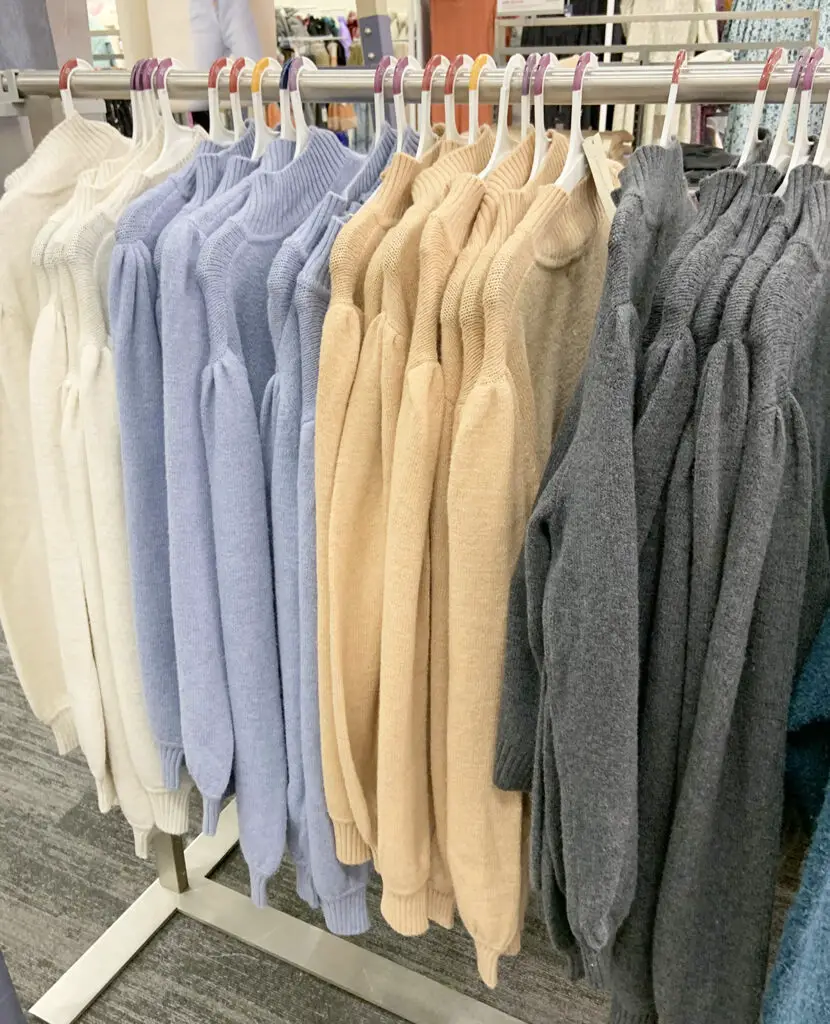 Who is Pantone?
Pantone is a company that specializes in color.  Their main business is their color matching system used by printers all over the world.  
They also specialize in color forecasting for the fashion industry and release their Fashion Color Trend Report twice a year.
How does Pantone predict colors?
Pantone researches countless runway shows and merchandise in stores all over the world. They take into consideration what is happening in current events and how people's tastes evolve over time.
For example, Pantone is forecasting that as we come out of the pandemic people will be focused on bringing their fun activities back into their lives. So their forecast for Spring/Summer 2022 is full of colors that are bright, happy and convey fun.
This contrasts with the colors they forecasted during the pandemic. Cozy comforting colors were popular during the times that people were concerned and spending most of their time at home.
How you can use color forecasting to choose yarn color combinations
Long story short, when you are looking for the most modern yarn color combinations you too can use Pantone's color forecasting.
Because Pantone is the expert at color forecasting you know that if you use their suggested colors your crochet makes will look fresh and modern like the pros.
Where to find Pantone's colors
I have good news for you. Pantone's color forecasts are always available online for free! All you have to do is search for Pantone's Fashion Color report for the upcoming season and you will have a load of gorgeous modern colors to choose from. Or you can access their archive of reports HERE.
It is important to search for the upcoming season because Pantone changes the colors twice a year. Last year everyone might have wanted a yellow sweatshirt. But this year everyone might want a different color. Make sure you are looking at the report for the season you will be first wearing your make in. For example, if you use Pantone's report for 2019 in 2022 you are not going to look very new and fresh.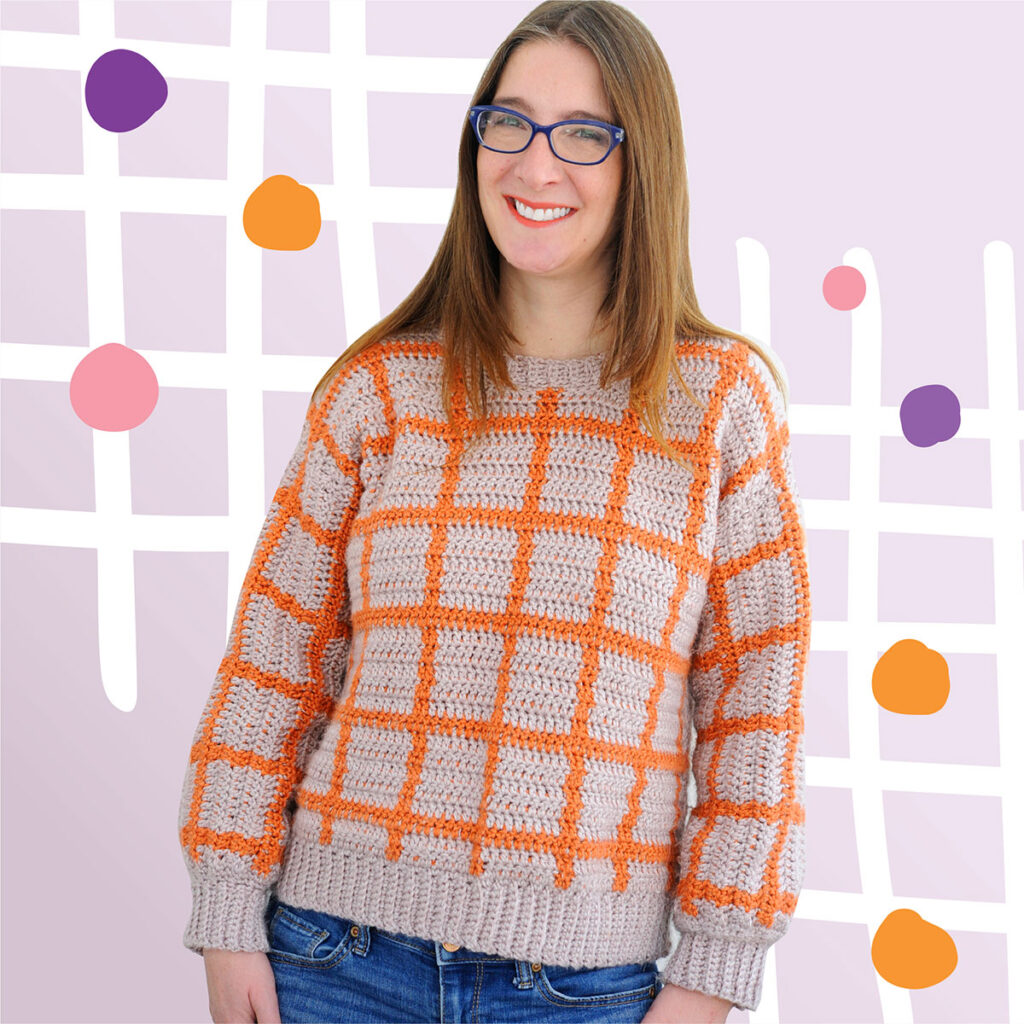 What is a fashion color season?
For fashion, Pantone splits the year into two seasons. This year Pantone will have a color report for Spring/Summer 2022 and a report for Fall/Winter 2022/23. Winter straddles the new year so that is why they call it winter 2022/2023.
The colors for spring/summer are different than fall/winter because of the feelings that people have about the seasons. Spring and summer have a different mood than fall and winter and the colors people buy during the seasons reflect that mood. Cool right?
So if you are making a sweater for yourself and want to wear it in January of 2022. You will want to search for "Pantone Fashion Color Trend Report fall/winter 2021-2022."

How to use the color report step-by-step
When you find the report for the correct season you will see that it has two sections. The "color report" and the "core classics." The core classics are all of the neutrals that will be in style for that season. And the "color report" are the colors that will be paired with the classics.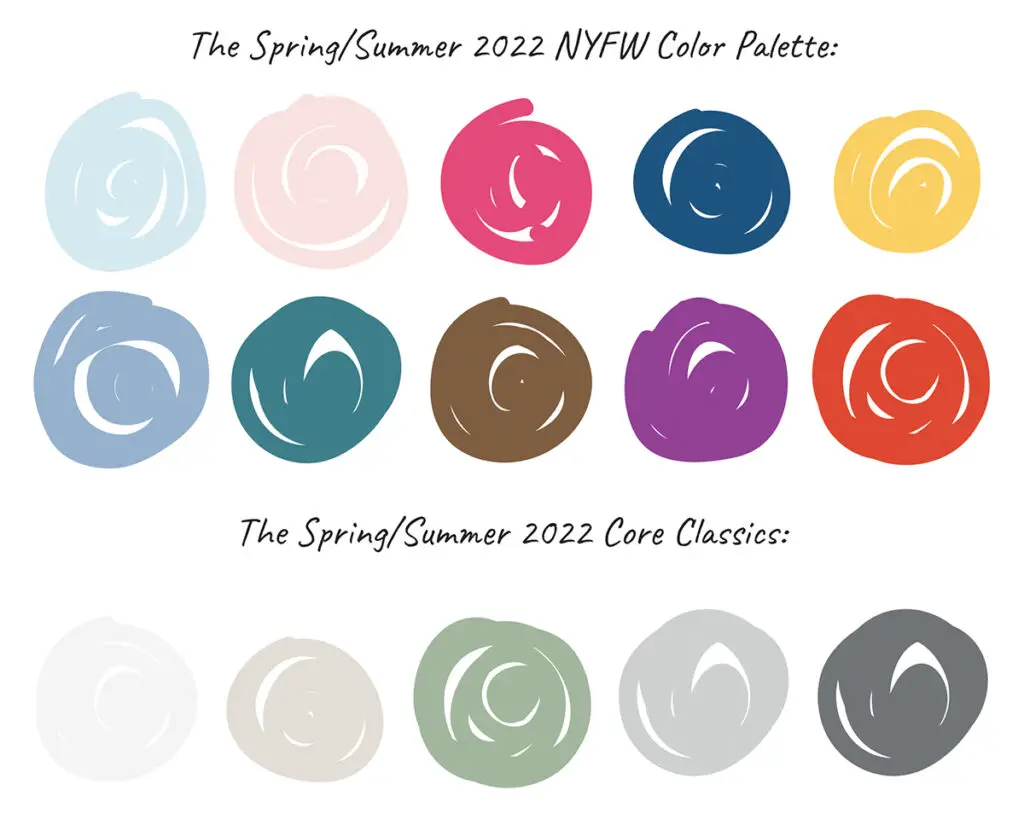 This is how to choose yarn color combinations using the Pantone Color Trend Report:
Step 1: Choose the pattern you want to make.
Step 2: Decide on the type of yarn you will use (weight, fiber, brand).
Step 3: Consult the Pantone Fashion Color Trend Report and pick out the yarn colors that match the report. Now you have a nice narrowed down selection of modern colored yarns to choose from.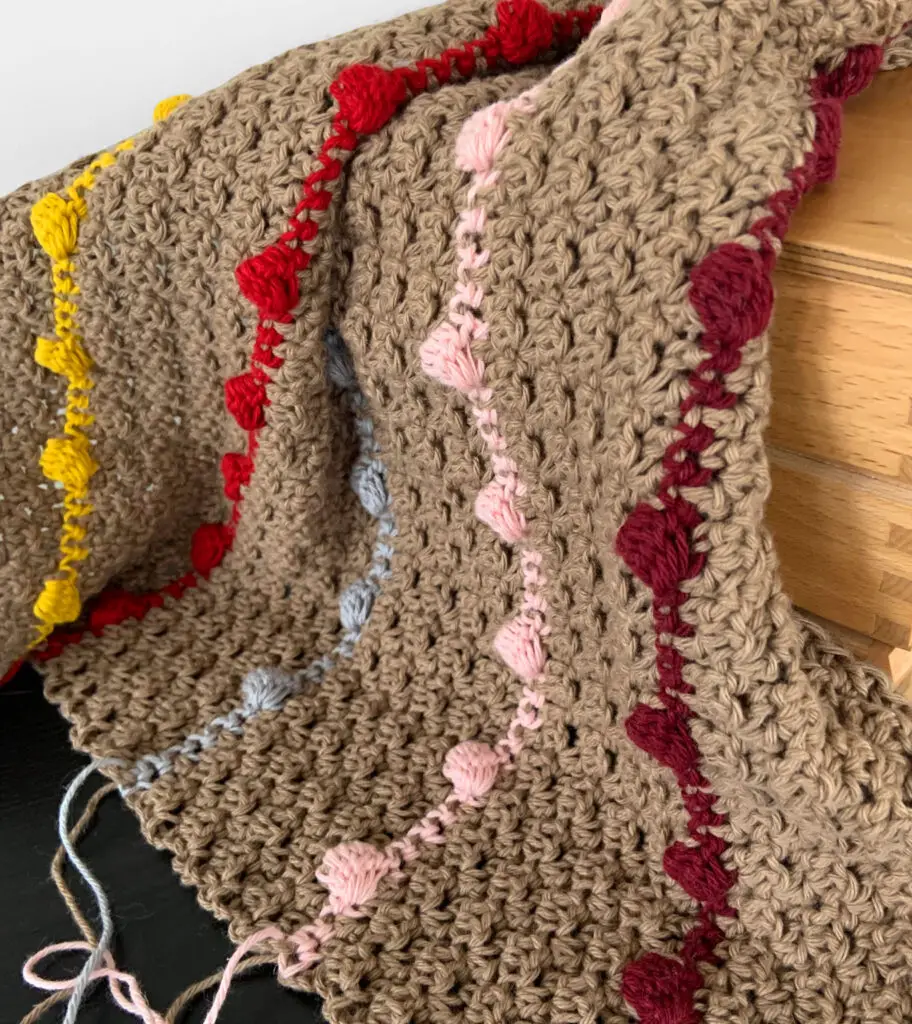 Step 4: You can't go wrong at this point. Pick the amount of colors you need from your narrowed down selection. Mix and match anyway you choose to express your creative vision. If I end up with a whole bunch of color combos and can't choose I always ask myself, "If this sweater was in a store in these color combos which one would I buy?" This helps me every time because it helps me focus on what colors I will actually wear and need in my wardrobe.
Step 5: Crochet your garment feeling confident your sweater will turn out looking perfectly modern and fresh.
In Conclusion
Pretty cool right? Now you know my trick for always choosing modern colors for my crochet makes. I can't wait to see what color combos you come up with! Tag me on social media #crochetwithmarybeth so I can see what you make using the Pantone Fashion Color Report!!!
Try it!
Ready to create your own pro yarn color combinations? Here are some crochet patterns I designed that look great in any color combo!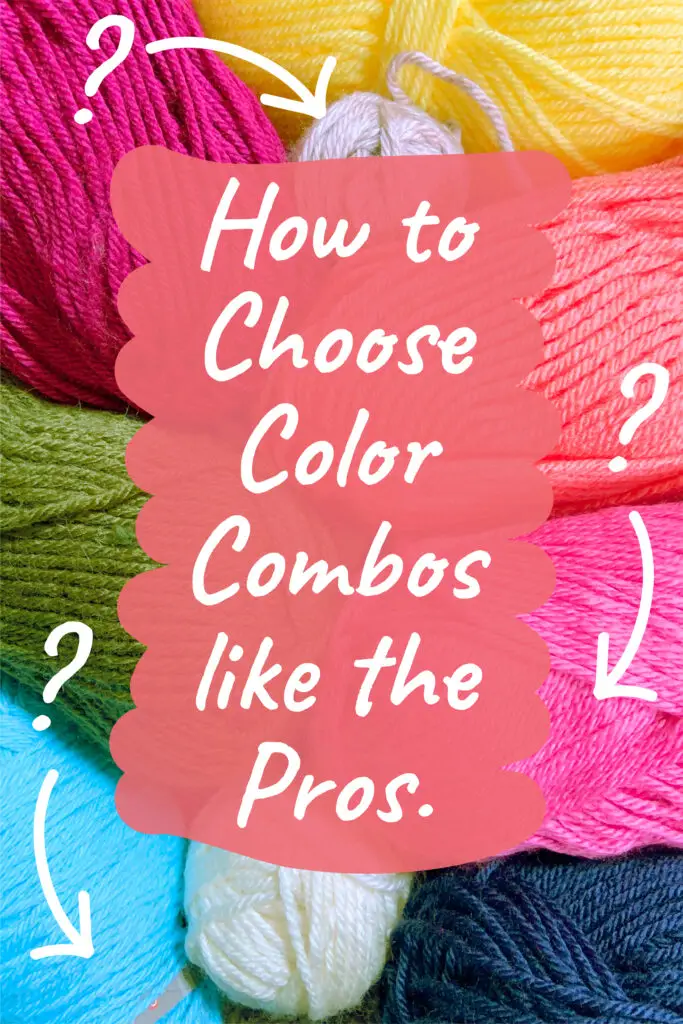 Mary Beth Cryan has been designing crochet patterns for over 4 years. Prior, Mary Beth worked as a professional illustrator and product designer with a specialty in paper crafts for 18 years. She has authored and illustrated 17 paper craft books, countless pop-up greeting cards, and many paper craft kits. She received 3 LOUIE Awards from the National Greeting Card Association. Some of her clients included MoMA (Museum of Modern Art NYC), American Girl, Dover Publications, Peter Pauper Press, Ranger Rick Magazine, Highlights magazine and many others.  She earned a Bachelor of Fine Arts from Syracuse University in 2000.