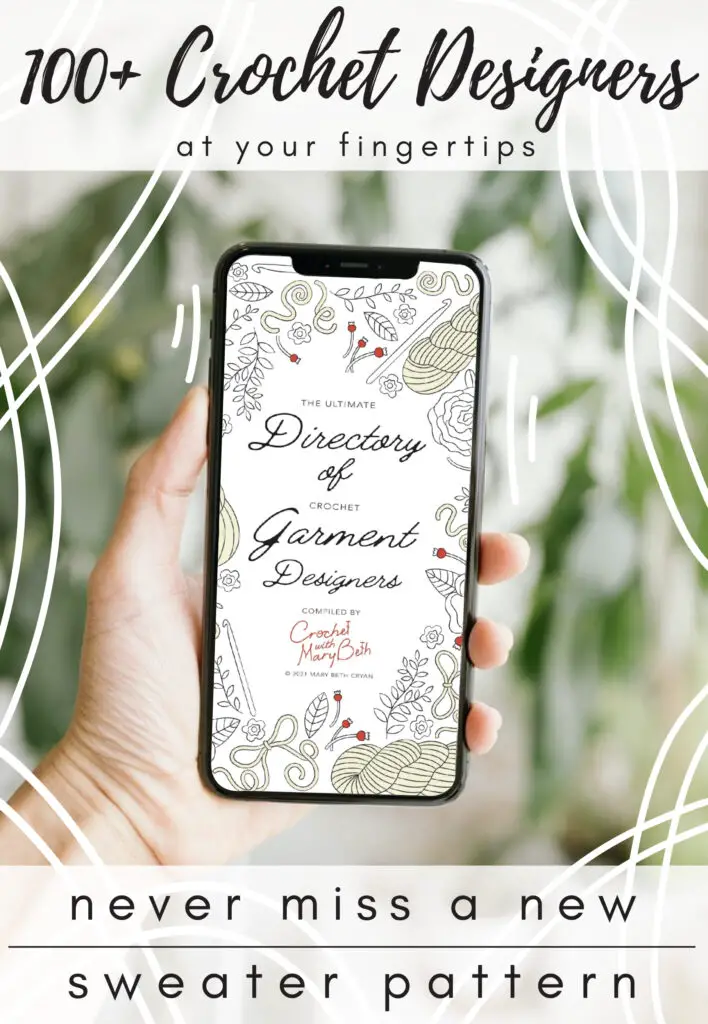 If you are always looking for new indie crochet designers who design crochet sweater and top patterns then I have something for you that I think is really going to improve your life.
Have you been feeling frustrated because you keep missing out on new crochet sweater patterns released from indie crochet designers and your head is spinning because you wish you could have a list of all the crochet garment designers on the internet in one place, I have exactly that for you!
I researched the internet extensively and compiled all the designers of crochet garment patterns for adults that write their patterns in English into free The Ultimate Directory of Crochet Garment Designers. I found over 100 designers!
If you enjoy discovering new inspiring designers you will definitely find some here!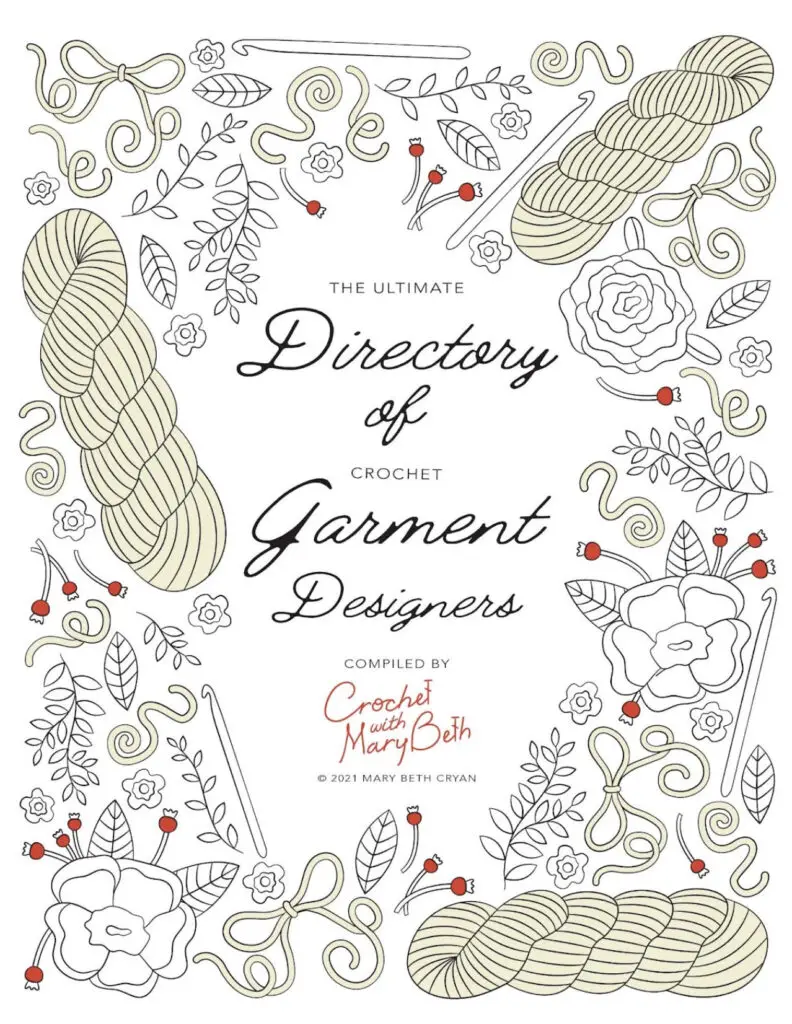 How to use the indie crochet designers pattern directory.
This list of designers of crochet sweater patterns is organized in alphabetical order by each indie crochet designer's business name.
Under each business name you will find clickable links to the designer's Blog, crochet Instagram account, Ravelry Store, and Etsy Store.
Simply skim the directory for the designer you are looking for and click on the links to keep up to date on their work and new pattern releases!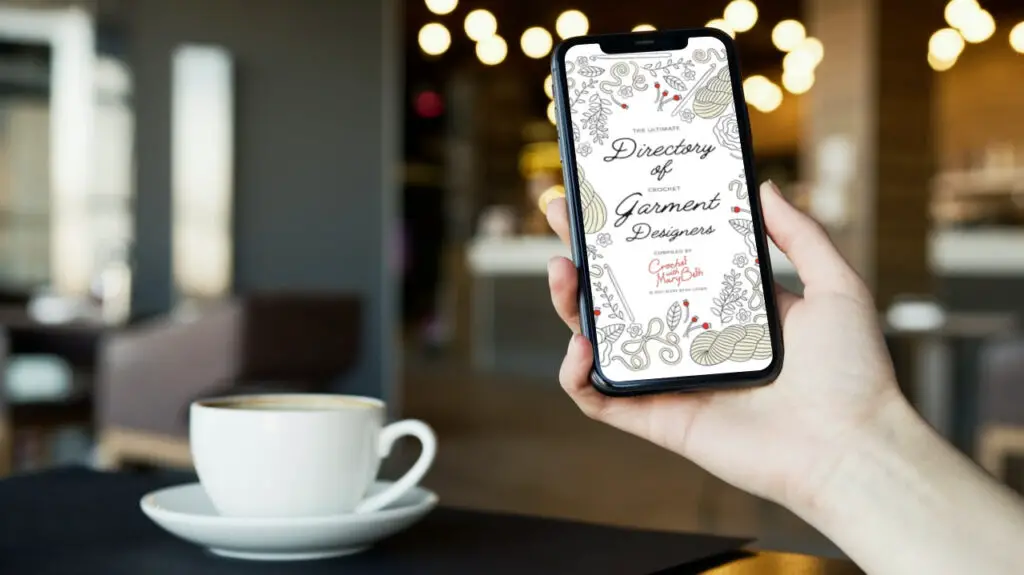 How to get it.
The Ultimate Directory of Crochet Garment Designers is a free pdf that can be easily downloaded to any device.
Simply sign up for my free newsletter and I will email you the link to download the directory. Click the link in the email and your pdf will download automatically.
If you enjoy garment design you will enjoy my weekly newsletter. It's all about the new tools, yarns, classes, books, tips, and crochet patterns happening in garment design. And if it's not for you, you can unsubscribe at any time.
You can download the directory by entering your contact info below or scroll down to learn more about the directory.
Why a list?
Before becoming a crochet designer I worked as a freelance Illustrator.
In the Illustration industry there are many directories to find any kind of illustrator you want. There are free, paid, online, printed, non-juried, and juried directories.
If you need an illustrator it is very easy to get your hands on a list of thousands of them. So you can imagine my surprise when I found out no such list existed for crochet garment designers. I'm used to having this information at my fingertips and it was very frustrating not having it for crochet design.
Get Organized
I like to be very organized with my information (not so much with my closets but that's another story. Ha-ha.) At first I went through Instagram and tried to find all the crochet designers who design crochet sweater patterns and follow them. But this was not a good system because there is not way to make a group of people you are following on Instagram.
So then I started saving one of each indie crochet designer's garments in a save folder on Instagram to keep track of all the crochet Instagram accounts. But it would take forever to go through the list of 100+ designers and try to see what each designer was working on. Next I tried Feedly to keep track of designer's crochet blogs. But it was too complicated to add each designer and then have to go through Feedly and then their blog to get to their shops.
That's when I opened up Google Docs and made this pdf list. I found it very handy to have all the designers I had found alphabetically listed with their links right next to their business names.
This way I could quickly look up any designer, click on their sites, shops, or crochet Instagram accounts and stay up to date on their news and new crochet pattern releases.
The list quickly became an essential asset for me. And that's when it occurred to me that other crocheters would also enjoy the list.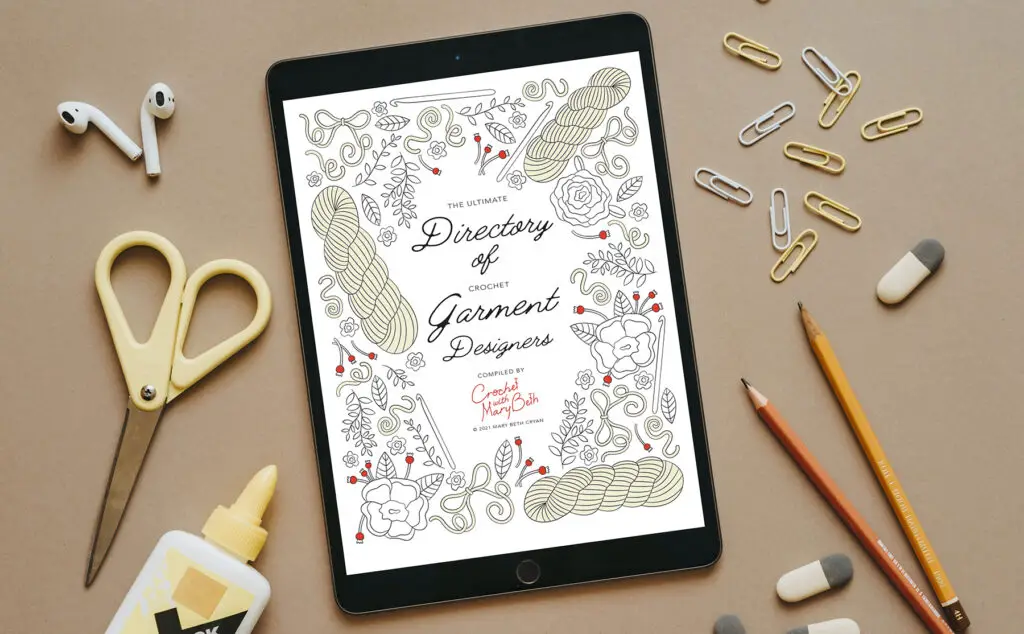 Download your free pdf
So here it is. I gussied it up a bit, illustrated a pretty cover for it, and made it into a free pdf download for you. It's a gift from me to you and the rest of the crochet industry!
I hope you enjoy having all your favorite crochet designers organized and keeping up to date on all new pattern releases.
And I bet you are going to find some new inspiring designers on the list too! I love that feeling of discovering a new talented designer. Don't you?
Enjoy the list and happy crocheting!
Enter you information here to receive your free
Ultimate Directory of Crochet Garment Designer's

pdf.
If you liked this post, check out these crochet garment patterns next!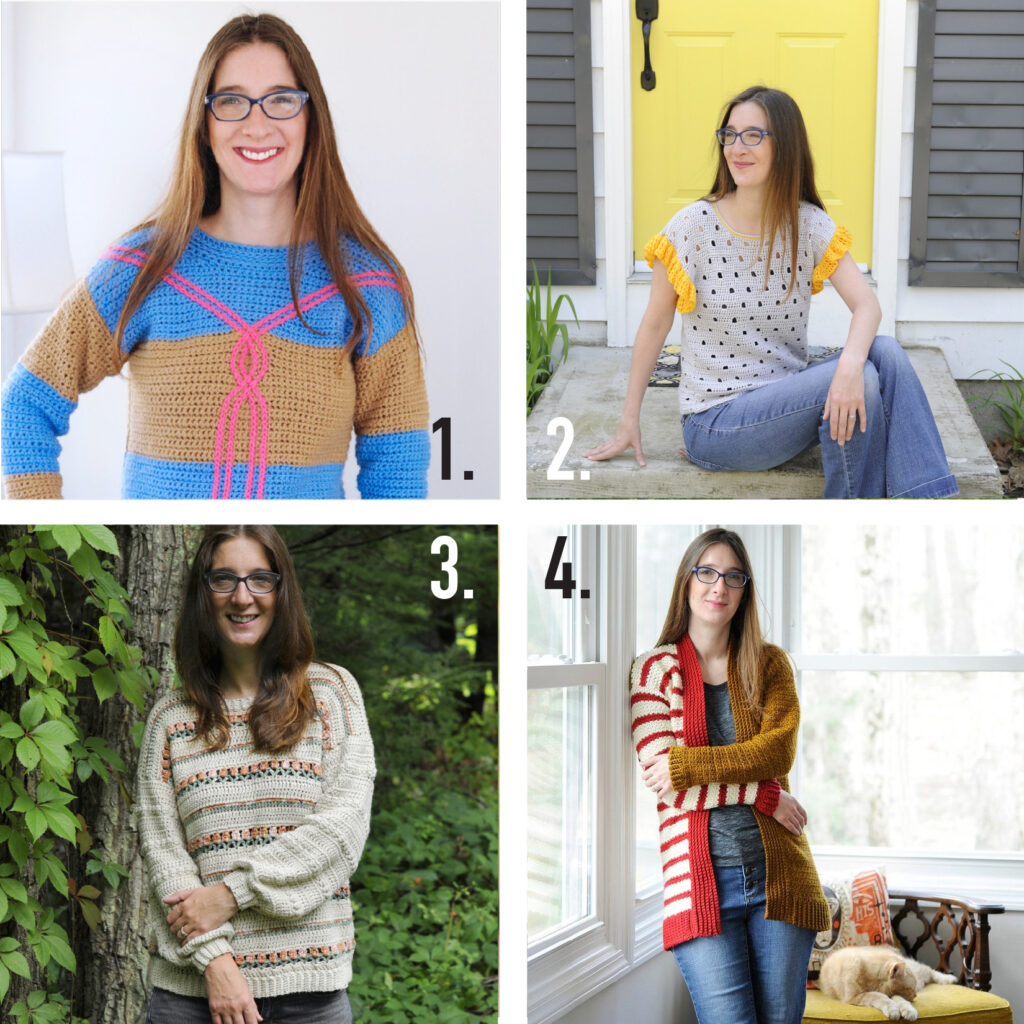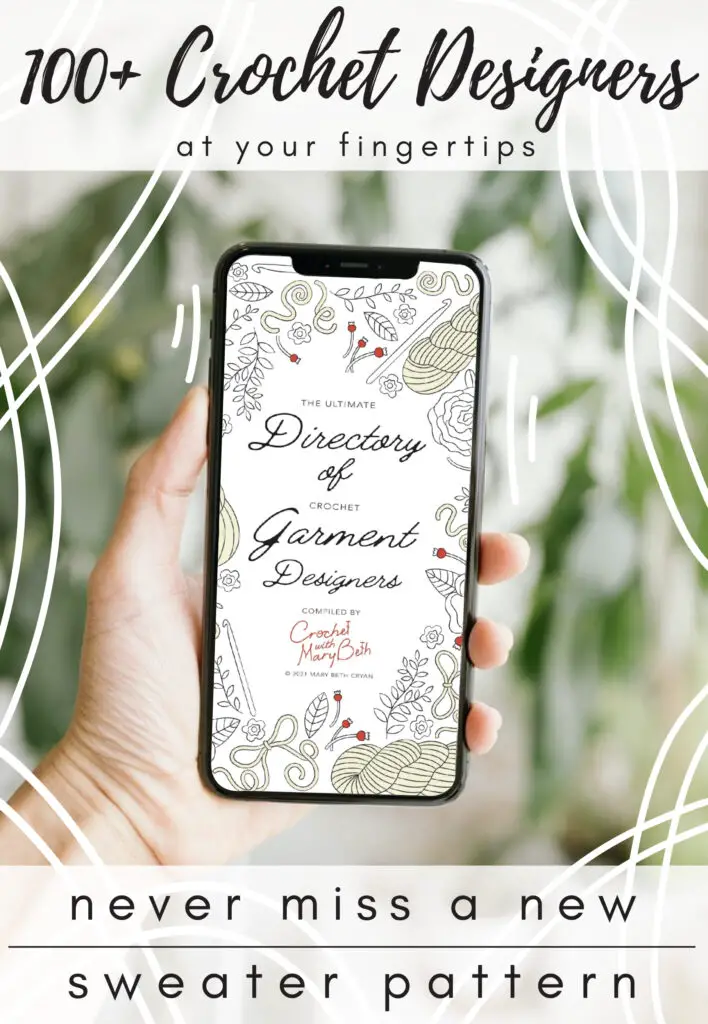 Mary Beth Cryan has been designing crochet patterns for over 4 years. Prior, Mary Beth worked as a professional illustrator and product designer with a specialty in paper crafts for 18 years. She has authored and illustrated 17 paper craft books, countless pop-up greeting cards, and many paper craft kits. She received 3 LOUIE Awards from the National Greeting Card Association. Some of her clients included MoMA (Museum of Modern Art NYC), American Girl, Dover Publications, Peter Pauper Press, Ranger Rick Magazine, Highlights magazine and many others.  She earned a Bachelor of Fine Arts from Syracuse University in 2000.