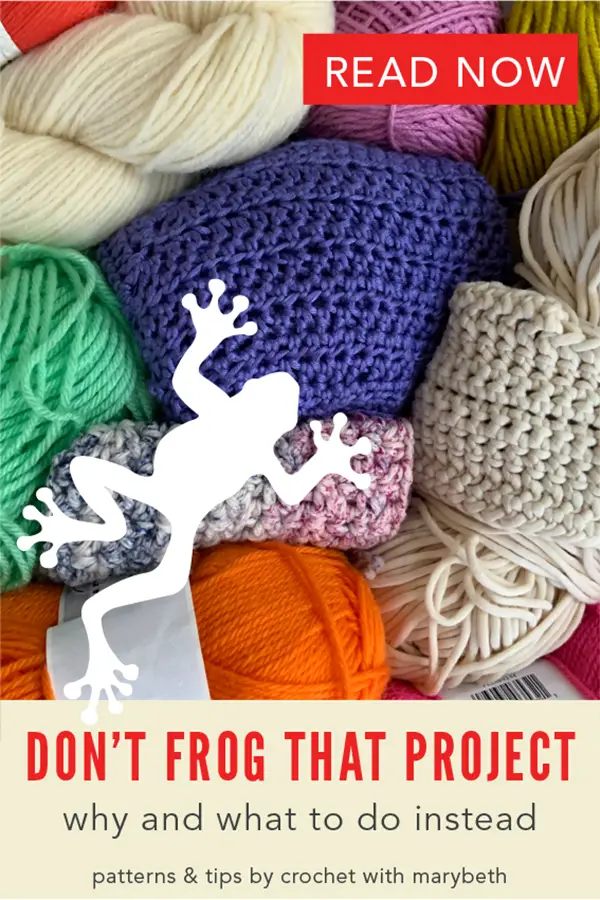 I heard some great advice from former Knitter's Magazine editor Rick Mondragon that has decreased the negative energy in my life and increased my crojo.
The advice
This past fall I took a virtual garment design class with Jim Cox over on the STITCHES Events platform. Rick was also in the class.
One of the students had changed his mind about a design and was debating whether or not he should frog his whole project.
That's when Rick stepped in with some killer advice. He said, "try to frog as little as possible. You don't need that kind of negativity in your life. Start over before you rip out. An unfinished project sits as easily on a shelf as a skein of yarn." I've been following his words of wisdom whenever possible and I'm getting great results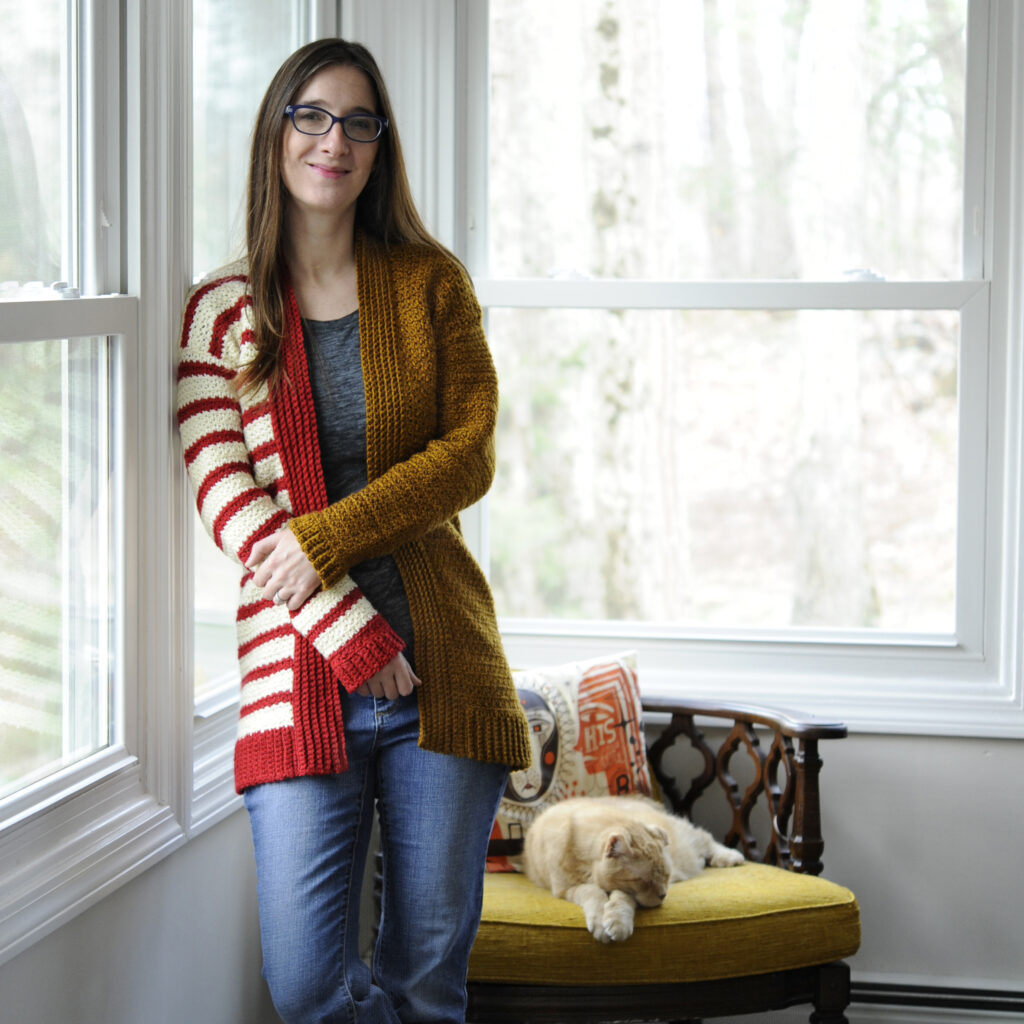 You might regret it
So when would you start over instead of frogging?
Just this month I was designing a yoke cardigan. I had gotten past the yoke and was about to split for the sleeves when I realized the unthinkable. My gauge had changed from my original swatch. Nooooo.
I had to start over. Normally I would have frogged and started over.
But Rick's advice rang in my ears. I had 3 balls of yarn left for the rest of the sweater. So instead of frogging my first attempt, I started over. And you know what happened?
Once I got a little into the second yoke I realized I liked the size of the first garment with the looser gauge better! So I went back and kept working on the first one. Thank GOODNESS I hadn't frogged. Thank you Rick!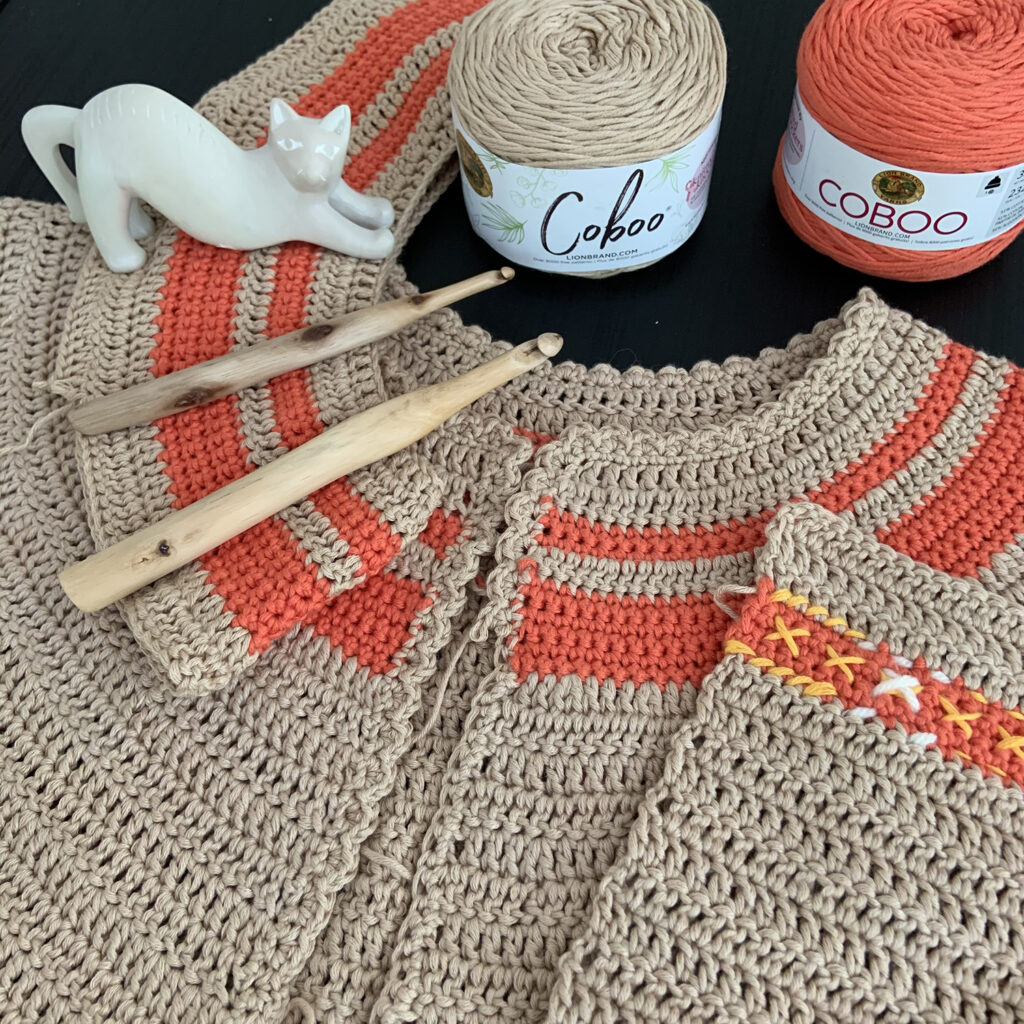 It fits in your yarn bin
Another way Rick's advice has changed my habits is my yarn storage.
Normally, if I got partway through a WIP and decide it's never going to amount to anything I frogged that baby. I would wind it into a ball and store it with my yarn.
But frogging is so depressing. Now I just take my WIP that I will never finish, wrap it around the rest of the skein, and pop it into my yarn storage just like that. Hooray, no negative energy here.
And actually, it's nice to see the yarn worked up and it's less prone to getting tangled.
An abandoned WIP acts like a skein
Now let's say I finally find the perfect project for the yarn that is stored as a WIP in my yarn bin, do I frog it then? Still no!
I just find the live end and start crocheting right from the WIP. Assuming I'm not using some crazy mohair, the yarn easily unwinds from the abandoned project just like it would from a ball.
So I'm crocheting the yarn as it's automatically being frogged from the WIP. Does that make sense? It's just as easy as pulling from a ball and I don't absorb any bad frogging vibes!
Will you try it?
As you can see this advice is really working out for me. I save myself from having to redo projects I may have ripped out prematurely, have a nice organized yarn bin, and don't have any depressing frogging energy in my life! Win, win, win.
I hope you give this advice a try and find it useful too.
Mary Beth Cryan has been designing crochet patterns for over 4 years. Prior, Mary Beth worked as a professional illustrator and product designer with a specialty in paper crafts for 18 years. She has authored and illustrated 17 paper craft books, countless pop-up greeting cards, and many paper craft kits. She received 3 LOUIE Awards from the National Greeting Card Association. Some of her clients included MoMA (Museum of Modern Art NYC), American Girl, Dover Publications, Peter Pauper Press, Ranger Rick Magazine, Highlights magazine and many others.  She earned a Bachelor of Fine Arts from Syracuse University in 2000.