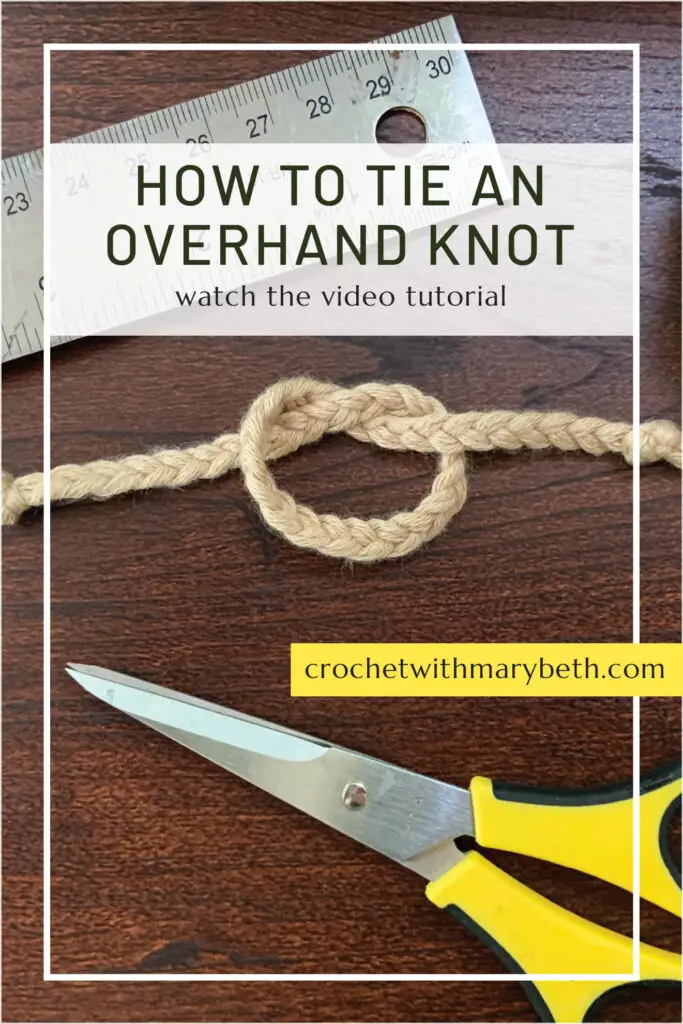 The overhand knot is the simplest of knots. It's very useful for tying strands together or ending braids.
My bet is that you already know how to tie this knot you may just not know it by it's name.
In this video I show you step by step how to tie this easy and useful knot.
Projects
I find this knot very useful for tying multiple strands of yarn together, the ends of braids, or multiple cords together.
In my Double Knot Scarf pattern the knot is used to tie the two scarves together. The knots of the scarf are the decorative details!
As you can see I held the two scarves together and then secured them with the overhand knot.
Here is another example of two pieces held together with the overhand knot. The braids that make up the clasp of the Ball Button Crossbody Bag are secured with this knot.
The knot is then slipped over the "ball button" to close the purse.
The braid ties on the Summer Party Cardi are another example of a great use of the overhand knot. I used the knots at the end of the braids to keep the them from unraveling.
As you can see the overhand knot is very useful.
Video – The Overhand Knot
I hope you enjoy this 50 second video tutorial. You will now how to make this knot in no time!
If you are having trouble viewing the above video you can watch it directly on YouTube HERE.
More Video Tutorials
Want more crochet video tutorials? You can find more videos like this one on my Youtube Channel also called Crochet with Mary Beth.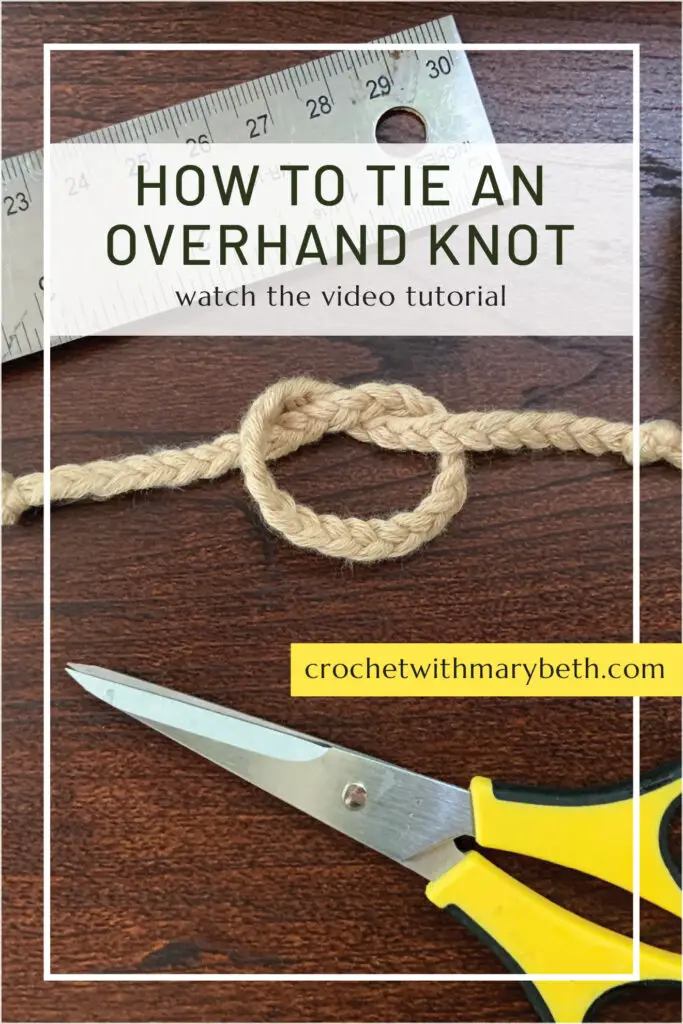 Mary Beth Cryan has been designing crochet patterns for over 4 years. Prior, Mary Beth worked as a professional illustrator and product designer with a specialty in paper crafts for 18 years. She has authored and illustrated 17 paper craft books, countless pop-up greeting cards, and many paper craft kits. She received 3 LOUIE Awards from the National Greeting Card Association. Some of her clients included MoMA (Museum of Modern Art NYC), American Girl, Dover Publications, Peter Pauper Press, Ranger Rick Magazine, Highlights magazine and many others.  She earned a Bachelor of Fine Arts from Syracuse University in 2000.