Hooray! It's the change of season which means it's time for cardigans and lightweight coats. You can use the Super Chunk Kimono Cardi as both!
I could not decide what to call this crochet pattern, it has kimono sleeves but the length is short, it's open like a cardigan but thick like a jacket, it's made out of worsted yarn but it's chunky (chunky is super modern right now). 
And that is why the name Super Chunk Kimono Cardi is so "sampler plate." I really could have named it the Super Chunk Kimono Cardi Coat. Well whatever, you're gonna love it once you make it.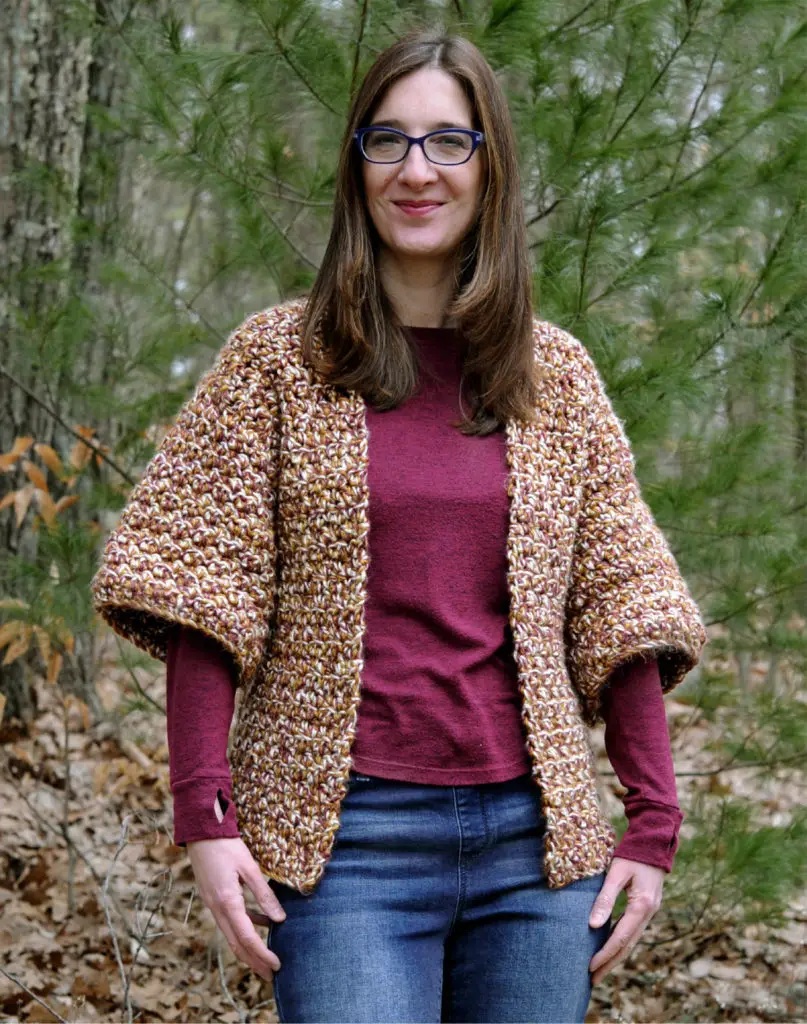 This piece is versatile, I'm even going to go so far as to say you can wear it year round.  In the winter you can wear it over a shirt as a sweater indoors, in spring and fall it will become your go to coat for outdoors, and in the summer you can wear it in my basement. Seriously, why is it so cold down there? 
I'm going to go down there to get a hammer one day and find that a family of freeloading penguins has moved in. And they will all be wearing tiny Super Chunk Kimono Cardis!
Crochet Pattern Details
The cardigan comes in Women's sizes XS to 2X.
It whips up fast because you will be holding three strands of worsted 4-Medium yarn together to make a super bulky yarn.  The stitches are huge, each is a little bigger than .5" wide!

When picking out colors I recommend picking a dark color, a mid-tone color, and a light color.  This will make the stitches really pop. And you know how I like colors that pop!

The Yarn
I used Lion Brands Heartland Yarn. This was my first time using Heartland for a garment. And wow! It is so beautiful.
I usually get distracted by the bright and shiny yarns at the store. But once I noticed the Heartland I was mesmerized by the sophisticated colors it comes in, all 26 of them!!
All of the colors are bright enough to appeal to my fun side but subtle enough that your garment will look handmade not craftsy, if you know what I mean. I'm so excited to find another yarn that is perfect for crochet garments in drape, texture, and color!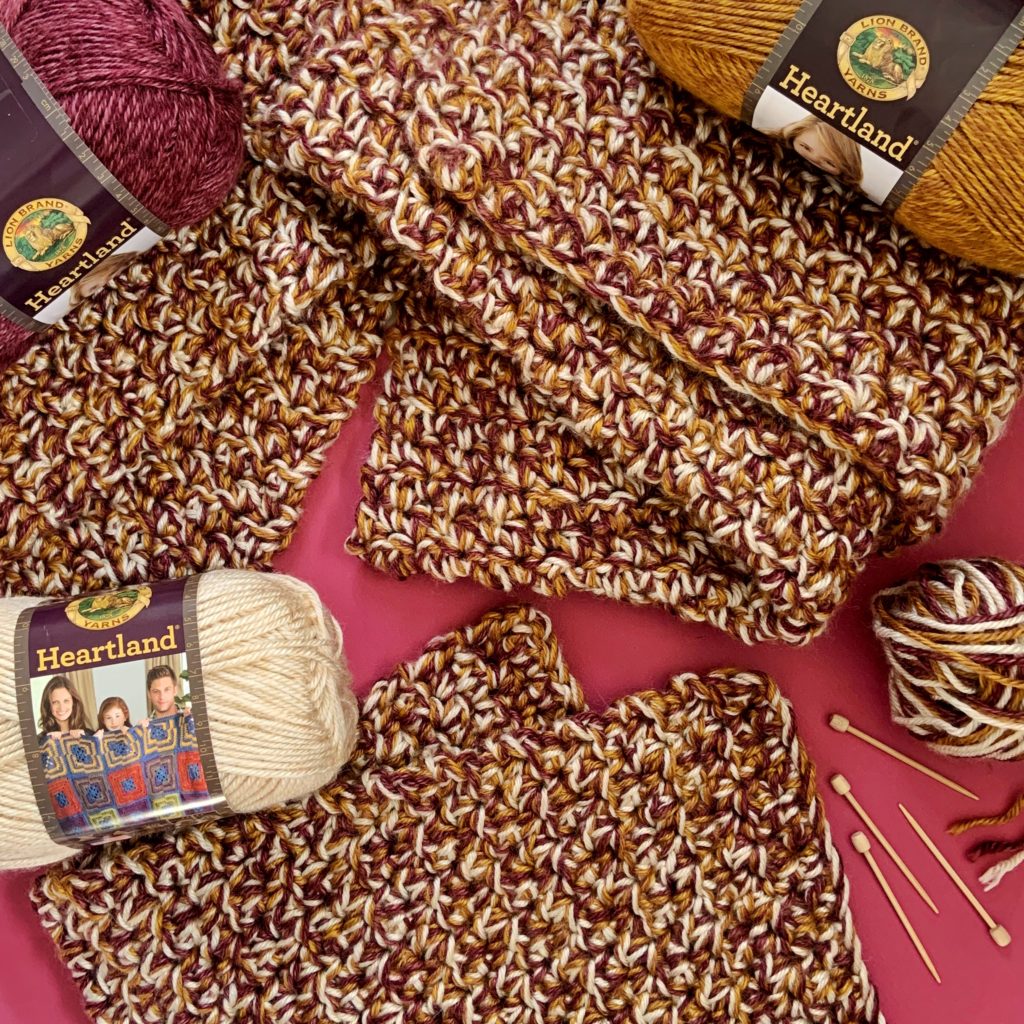 On Trend
This crochet cardigan is right on-trend for this coming season! I incorporated two trends into this look, chunky fabric and statement sleeves. I think the sleeves are the best part. Look at that flair!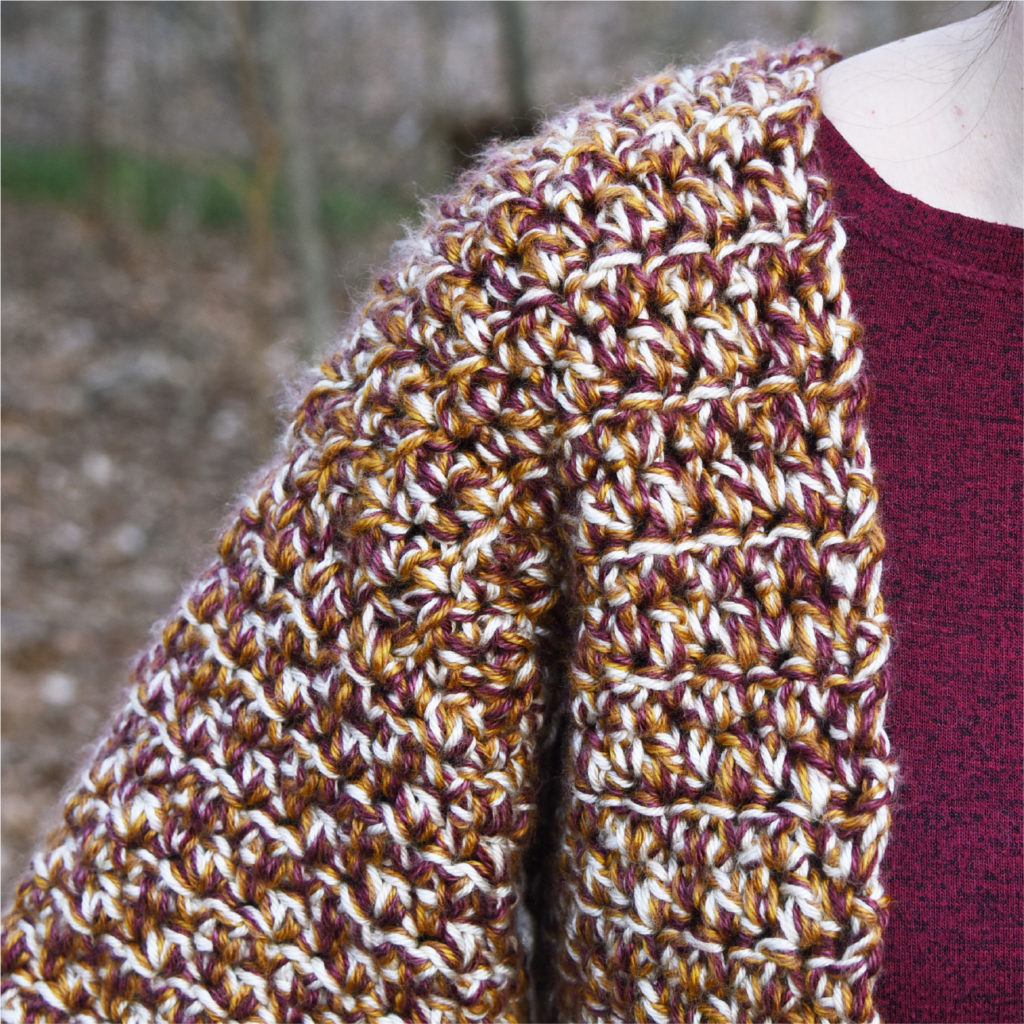 PDF details
With your pattern purchase you will receive an easy to read, 8 page pdf.
The file contains the crochet pattern, a stitch diagram, instructional diagram, a schematic, and detailed photos of the completed cardi.
I've placed the photos at the beginning and end of the file so they won't get in the way of the written pattern and so you can choose to print or not to print them.
The pattern project level is easy.
The pattern is worked from the bottom up. All the pieces are worked in rows and seamed together.
And the pattern is clear and easy to follow because, like all of my patterns, it has been tested and professionally tech edited.
Purchase the pattern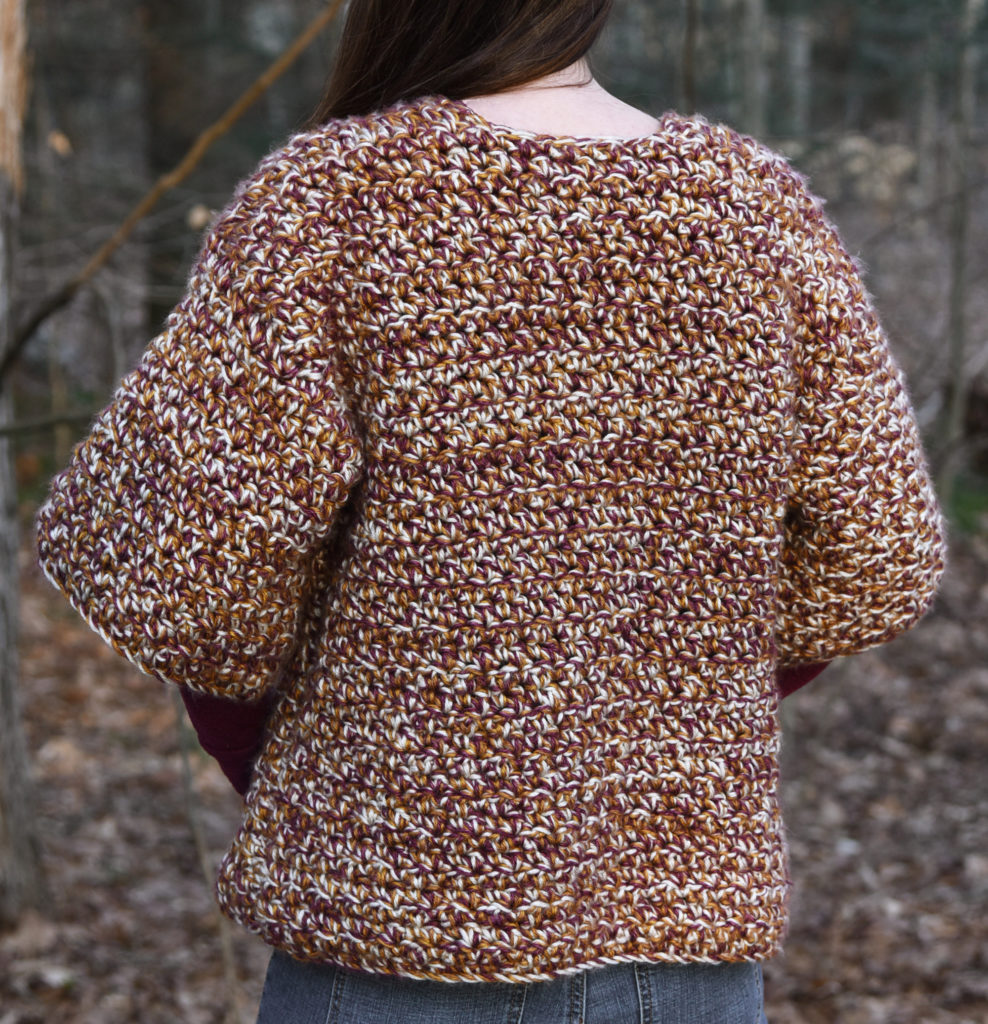 Please Share your pictures!!
Seeing your finished crochet garments is the reason I design! When you make the Super Chunk Kimono Cardi, please be sure to tag me @crochetwithmarybeth in your social media posts.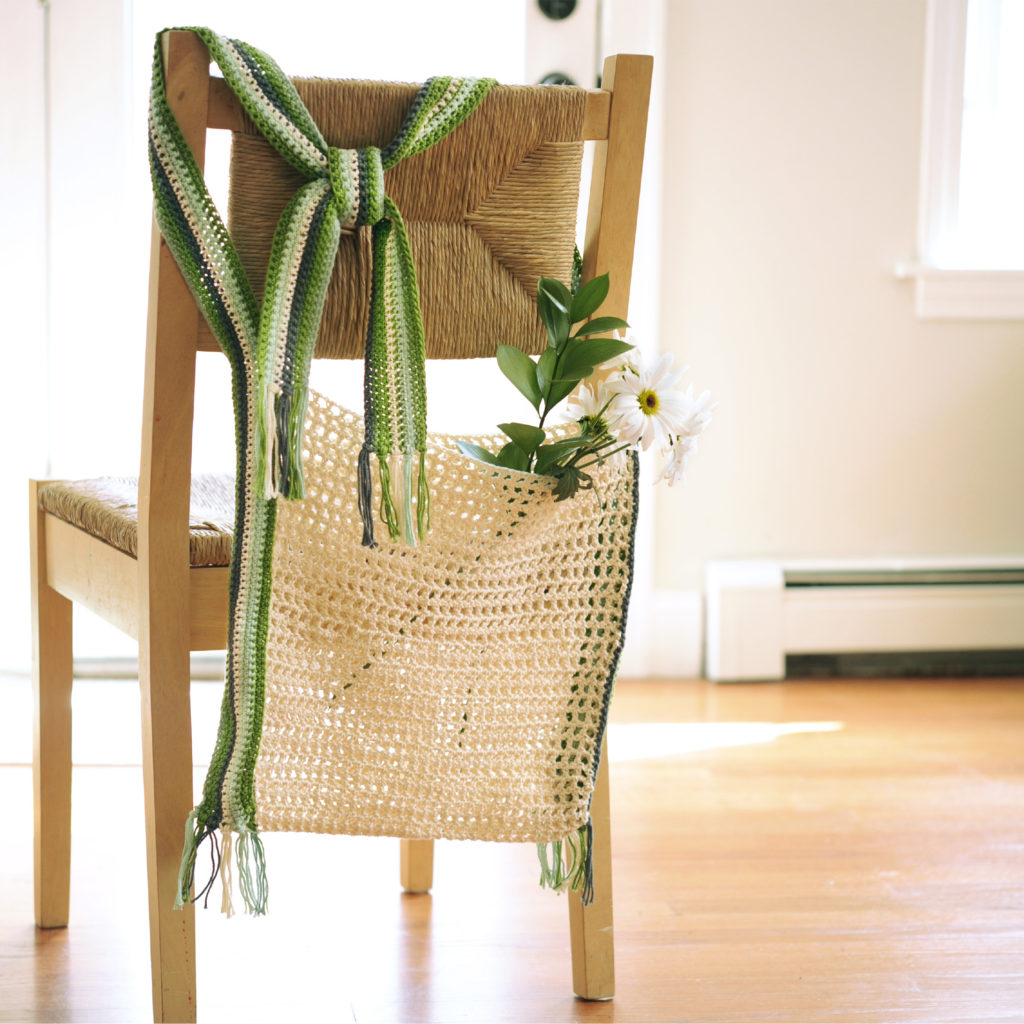 Mary Beth Cryan has been designing crochet patterns for over 4 years. Prior, Mary Beth worked as a professional illustrator and product designer with a specialty in paper crafts for 18 years. She has authored and illustrated 17 paper craft books, countless pop-up greeting cards, and many paper craft kits. She received 3 LOUIE Awards from the National Greeting Card Association. Some of her clients included MoMA (Museum of Modern Art NYC), American Girl, Dover Publications, Peter Pauper Press, Ranger Rick Magazine, Highlights magazine and many others.  She earned a Bachelor of Fine Arts from Syracuse University in 2000.