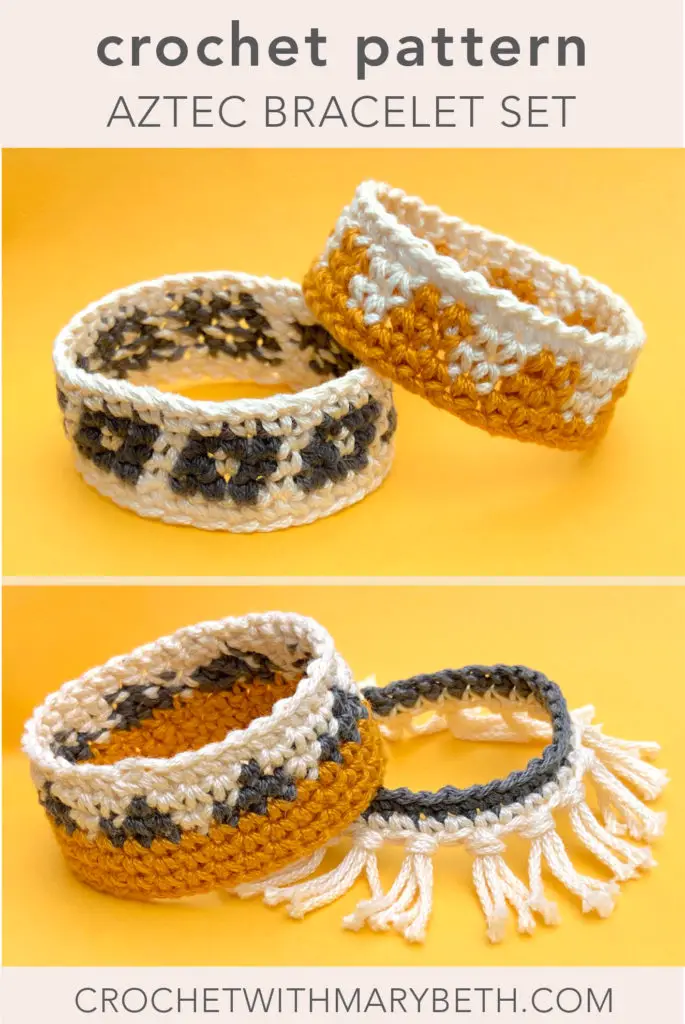 Crochet jewelry, I might be obsessed. The Aztec Crochet Bracelet Set is a quick scrap yarn project and a fun gift (usually for myself). Win, win!
But I know what you're thinking. Crochet jewelry? Thread? I don't think so. No, no! But please, hear me out. These are NOT made with thread. I know where you are coming from.
It took me awhile to attempt crochet jewelry design because I was not touching thread with a 10 foot 1.5 mm steel crochet hook. If you have the patience for that I envy you.
That's why the Aztec Four Piece Bracelet Set is made out of worsted weight yarn! Oh yes, worsted. I said it. No squinting, no cramped hands, no spending an hour on 1 inch of crochet. You'll be cranking these beauties out with your US Size G/6 (4.0mm) crochet hook.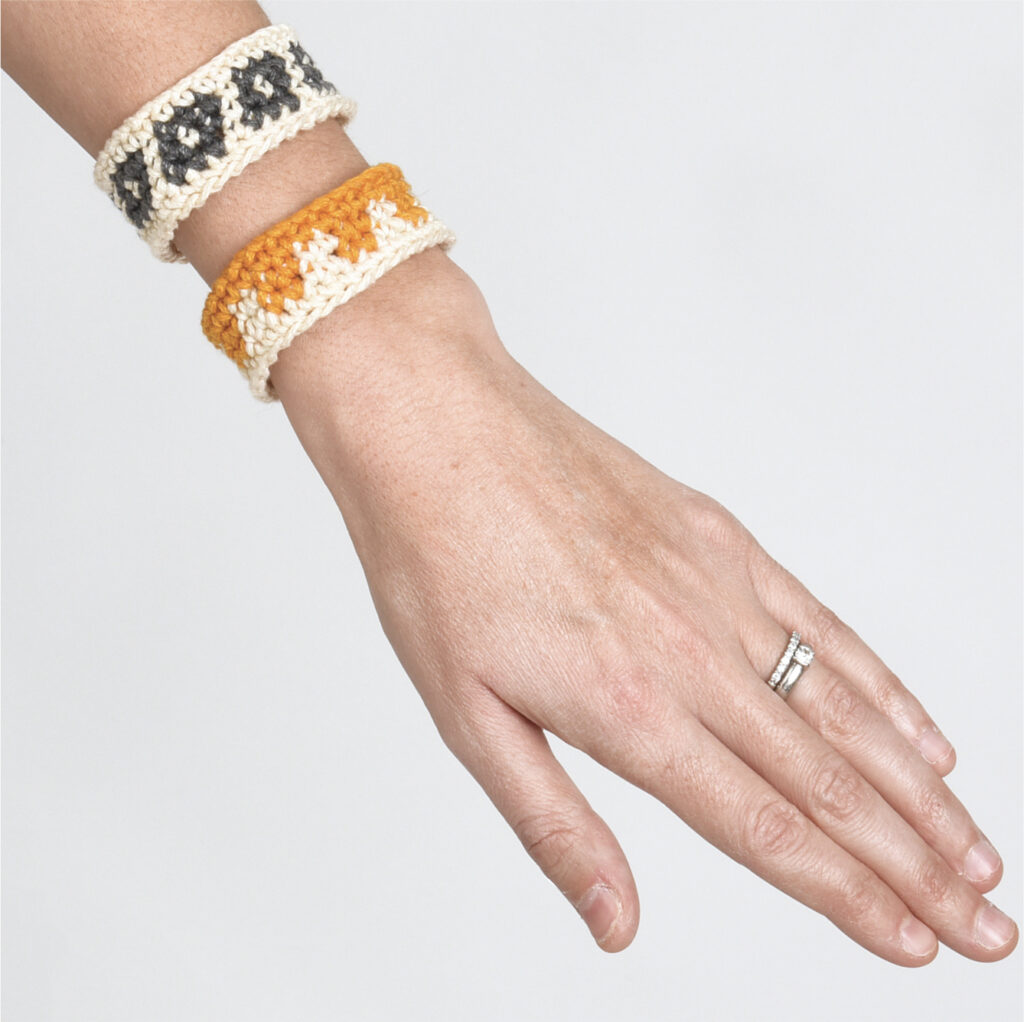 The crochet bracelets require less than 25 yards of yarn each. They are a quick make so you can be enjoying compliments on them in about an hour!
I really enjoyed working with the Lion Brand 24/7 Cotton Yarn for this bracelet set.
I like the look of it because it's not fuzzy. This gives it the same appearance as the friendship bracelets made out of embroidery floss that I made approximately a million of in the 80s.
There are four bracelets in the set. Each comes with instructions for Small (Medium, Large, X-Large). The color change technique is tapestry crochet.
Do you recognize the Aztec Bracelet Set crochet pattern? If yes then you probably have a subscription to Happily Hooked Magazine. This pattern was featured in the March 2020 Scrap Yarn issue, #72.
If you didn't catch the issue there is no reason for cryan'. See what I, Mary Beth Cryan, did there? Anywho, the pdf of the four piece bracelet set is now available for you to purchase!
Although my illustrations have been published in many magazines this is my first published crochet pattern. And it's a fun one!
The inspiration for this bracelet set is the symbols of the Aztec writing system. And then I had to gussy them up a bit with on-trend colors and some fringe of course!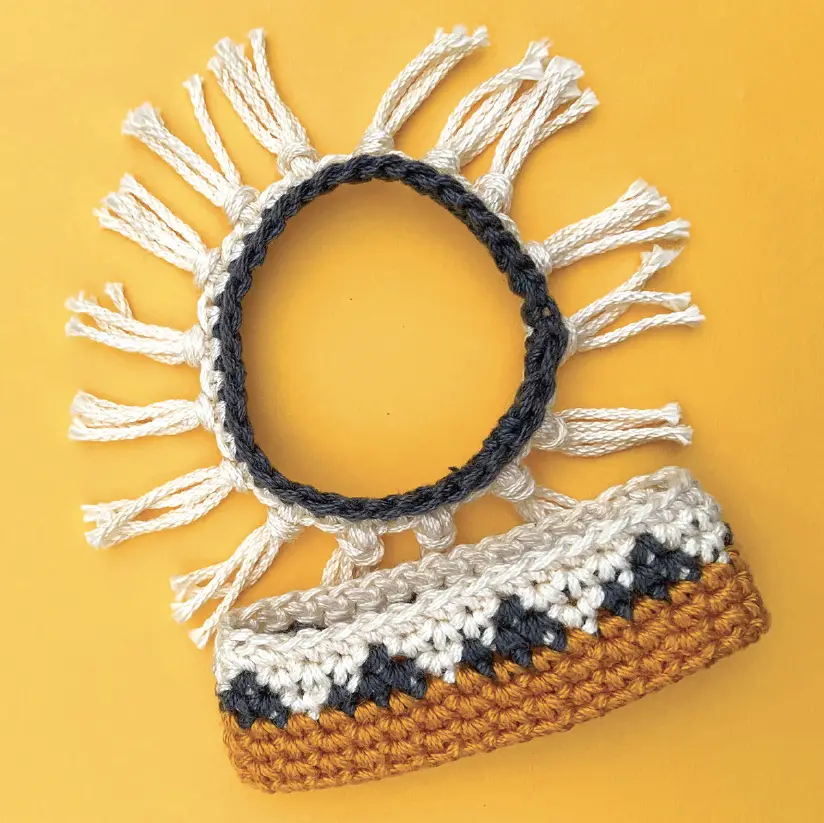 If you are not subscribed to the Happily Hooked Magazine are sad you missed the 14 pattern, scrap busting issue I have good news. It's available to download on Ravelry.
I hope you enjoy adding this set to your crochet jewelry collection!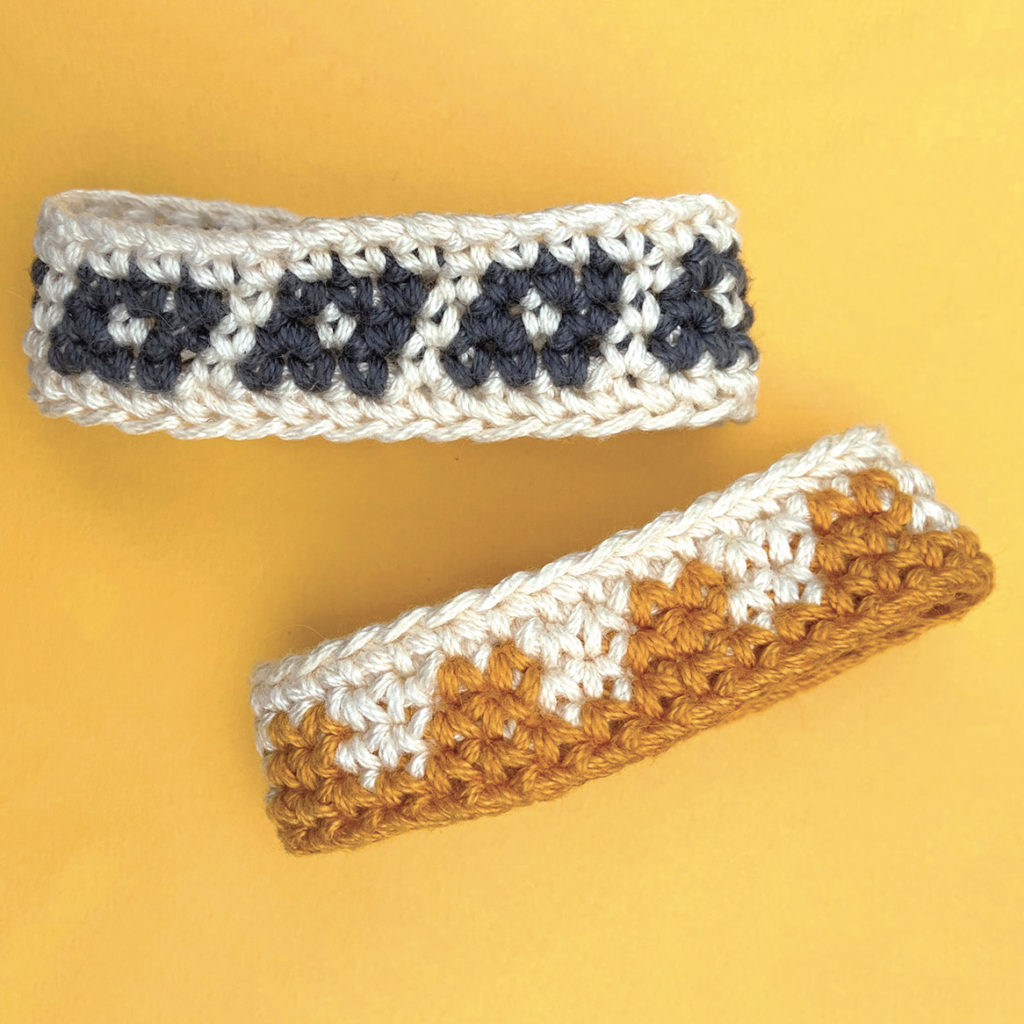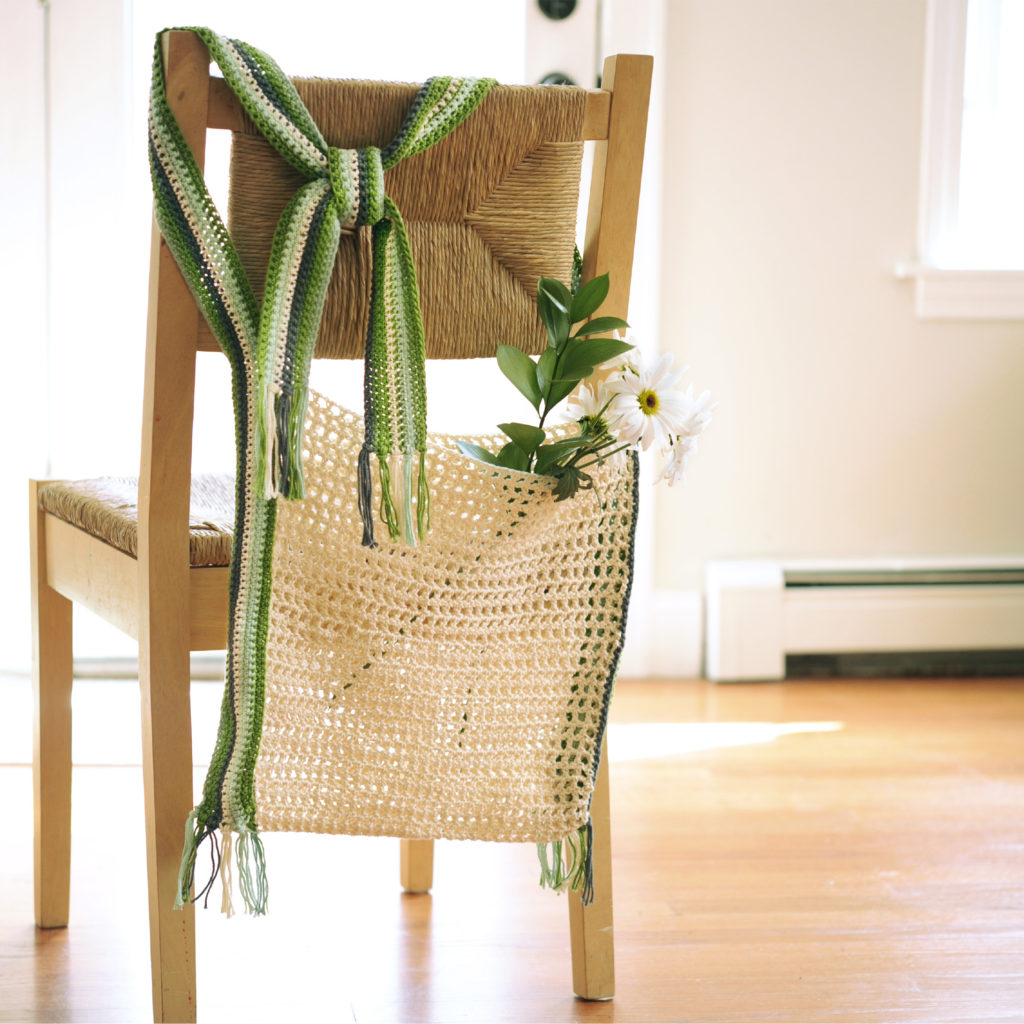 Mary Beth Cryan has been designing crochet patterns for over 4 years. Prior, Mary Beth worked as a professional illustrator and product designer with a specialty in paper crafts for 18 years. She has authored and illustrated 17 paper craft books, countless pop-up greeting cards, and many paper craft kits. She received 3 LOUIE Awards from the National Greeting Card Association. Some of her clients included MoMA (Museum of Modern Art NYC), American Girl, Dover Publications, Peter Pauper Press, Ranger Rick Magazine, Highlights magazine and many others.  She earned a Bachelor of Fine Arts from Syracuse University in 2000.