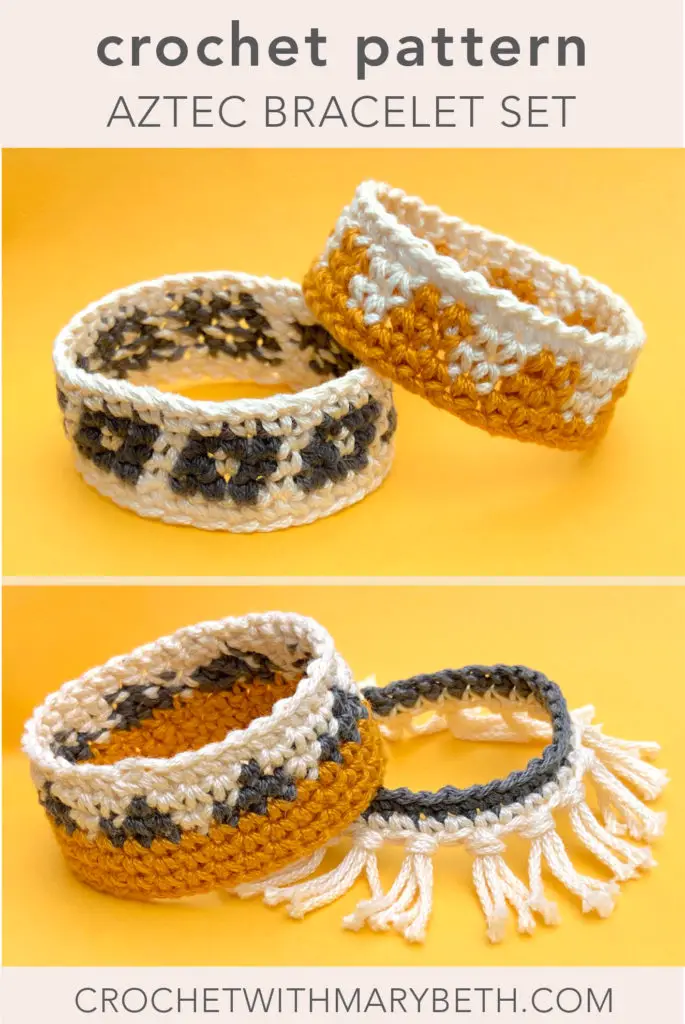 Excuse me while I happy dance because this crochet pattern is featured in the March 2020 issue 72 of Happily Hooked Magazine!! As my 6 year old would say, "whaaaaaat?!!"
I know! My first published crochet pattern and it's a fun one!
The inspiration for this bracelet set is the symbols of the Aztec writing system.
And then I had to gussy them up a bit with on-trend colors and some fringe of course!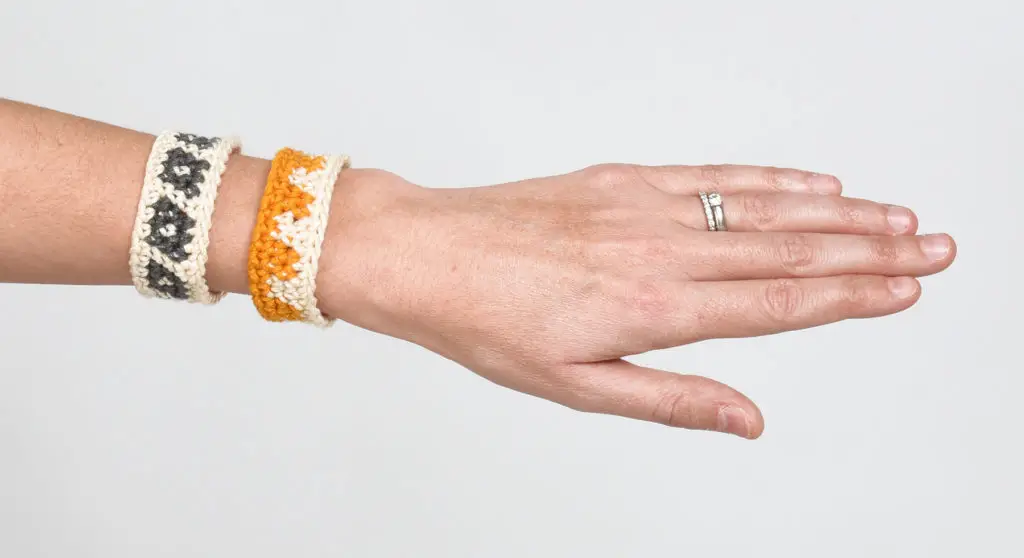 The crochet bracelets require less than 25 yards of yarn each. They are a quick make so you can be enjoying compliments on them in about an hour!
I really enjoyed working with the Lion Brand 24/7 Cotton Yarn for this bracelet set.
I like the look of it because it's not fuzzy. This gives it the same appearance as the friendship bracelets made out of em-broidery floss that I made approximately a million of in the 80s.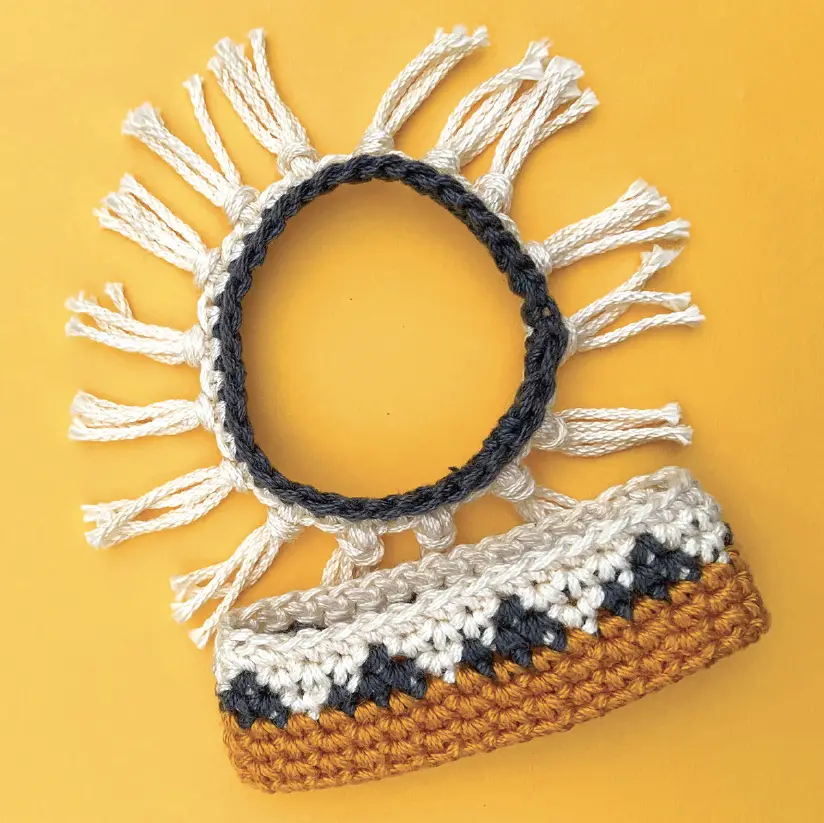 There are four bracelets in the set. Each comes with instructions for Small (Medium, Large, X-Large). The color change technique is tapestry crochet.
If you are not subscribed to the magazine but want this pattern Happily Hooked as a few cool ways you can buy it.
You can buy just the patterns (digital) in issue 72 for $9.99 on Ravelry.
You can buy a yearly digital subscription (12 months) which includes all the patterns, articles, and interviews with designers. Did I mention they asked every contributing designer about their stash habits and published it in the issue?! This option is only $49.99.
Or you can buy a yearly digital and print subscription (I'm a print girl for sure!) for $69.99.
I hope you enjoy adding this set to your crochet jewelry collection!