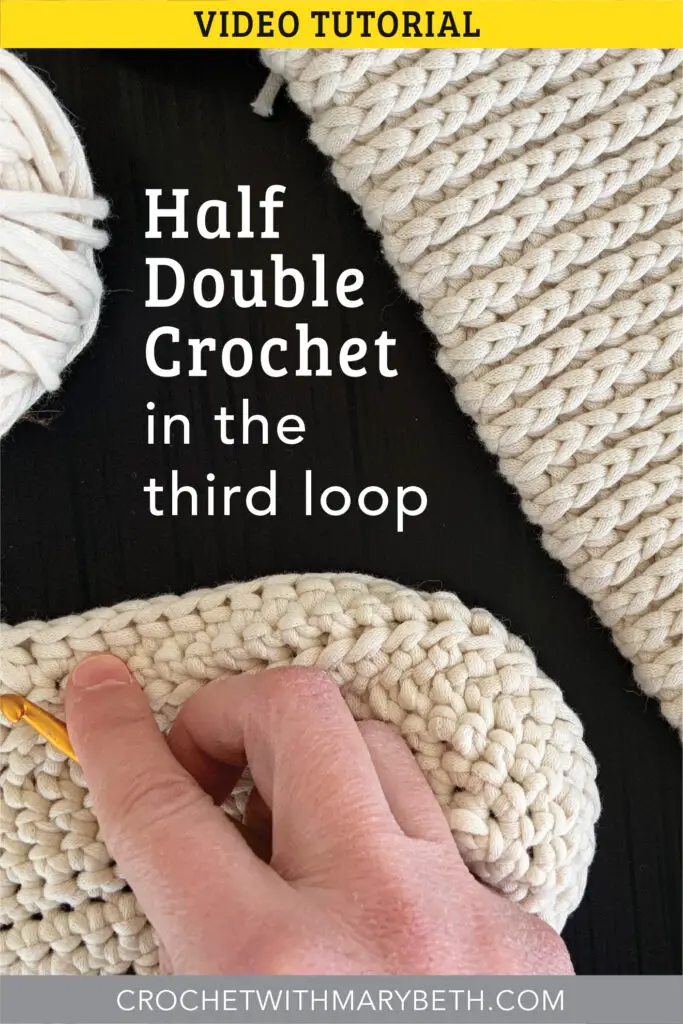 Hdc in the third loop is beautiful modern dense stitch that is great for bags and garment ribbing. The best part is that it looks like rows of slip stitches but it's not a pain in the rear.
Scroll the the end of this post to see the video or read on to learn more about the half double crochet in the 3rd loop.
Half Double Crochet in the 3rd Loop
I love this stitch because it's feminine but in a graphic way not a decorative or frilly way. If you are familiar with my patterns, you will notice this is a common trait of my design style.
However, the stinky part about this stitch is it can only be created in the round in non-turned rounds. The rounds can be joined but they can't be turned. It also does not work in rows. In this video I'll show you why.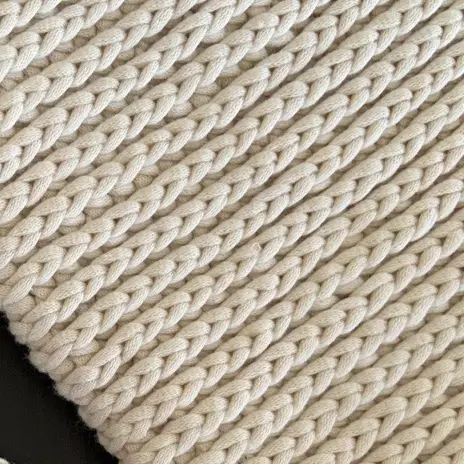 Third Loop/Back Bar
This stitch is worked exactly like a regular half double crochet. However, it's worked into the third loop.
But what the heck is the third loop? Some people call it the back bar. So in that case, what the heck is the back bar? It's the loop behind the v.
I'll show you which loop you crochet into in this video tutorial.
Projects
If you'd like to see this stitch worked up in a project check out the body of my Super Sunny Tote pattern or the neck ribbing in my thick striped pullover pattern.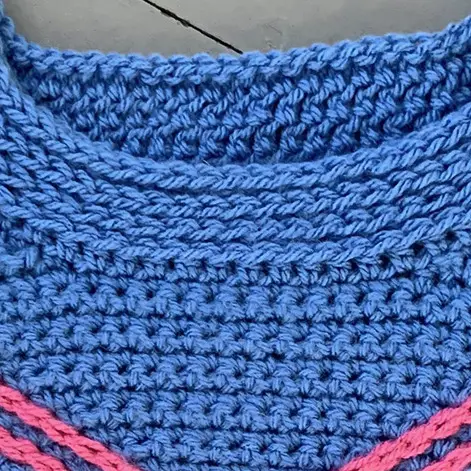 Supplies
This stitch can be worked with any weight yarn or hook. If you want to try exactly as it is in the video I used:
Bernat Maker Home Dec Yarn, worsted 5-Bulky (72% cotton/28% nylon, 317 yds/290 m, 8.8 oz/250 g), color Cream
Crochet hook size US I/9 (5.5 mm)
Tip
When working the half double crochet stitch in the third loop it can be easy to loose track of which stitch is the third loop. The back loop and the third loop also look like a v and you can mistake the front loop as the third loop.
Just remember, when working on the right side in the round the third loop will always be in the back. Never in the front.
I hope you find this video helpful!
Stitch Description
Here are the instructions for the half double crochet in the third loop:
Yarn over, insert hook in the bar behind the "v" that you would normally work into, yarn over, draw up a loop, yarn over draw through all 3 loops.  
Watch the Video
More Tutorials
Want more crochet tutorials? You can find more videos like this one on my Youtube Channel.
Mary Beth Cryan has been designing crochet patterns for over 4 years. Prior, Mary Beth worked as a professional illustrator and product designer with a specialty in paper crafts for 18 years. She has authored and illustrated 17 paper craft books, countless pop-up greeting cards, and many paper craft kits. She received 3 LOUIE Awards from the National Greeting Card Association. Some of her clients included MoMA (Museum of Modern Art NYC), American Girl, Dover Publications, Peter Pauper Press, Ranger Rick Magazine, Highlights magazine and many others.  She earned a Bachelor of Fine Arts from Syracuse University in 2000.