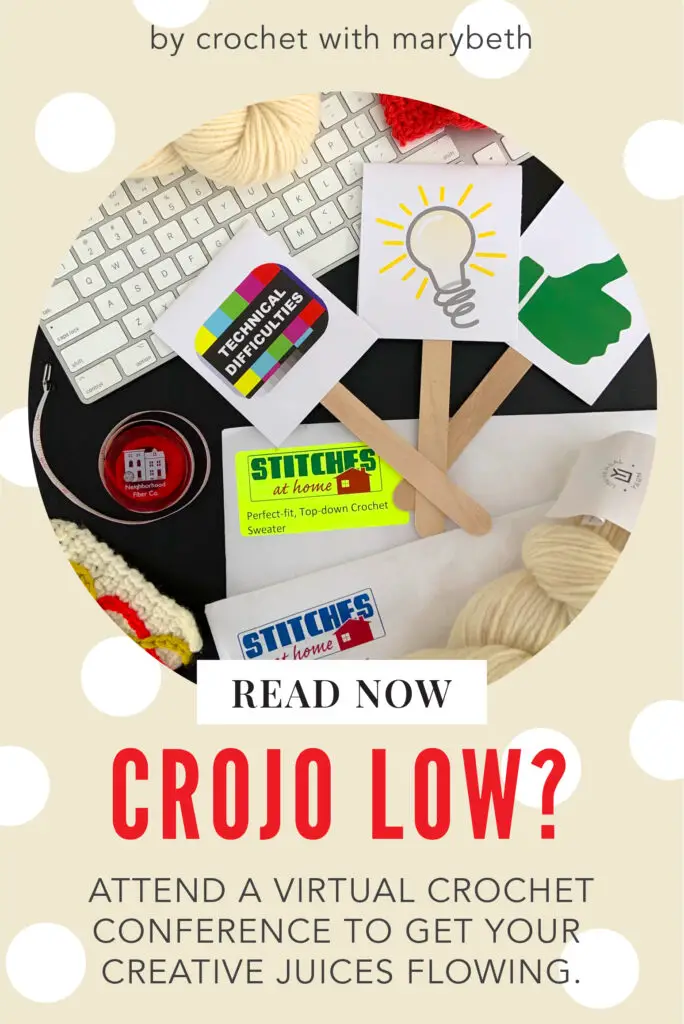 During the pandemic I lost my CROJO. It was terrible. I wanted to do crochet, I wanted to do ANYTHING creative. But I didn't "feel like it." My saving grace was online crochet conferences!
Taking classes, feeling the Camaraderie, and getting to talk in real time to enthusiastic positive instructors lifted my feelings and inspired me to start crocheting again. It was wonderful.
In this article I explain all about the two conferences I attend regularly to keep my inspired, Stitches at Home & Vogue Knitting Live (which is a terrible name because they have plenty of classes for crocheters. I also walk you through everything you can expect when attending an online conference.
Online Crochet Conferences
Because of the the lack of ability to gather and travel the fantastic yarn arts conferences that usually are scheduled around the United States have been canceled.  But you know what they say about a door closing.  The windows are open baby.  These conferences have gone online, goody bags, coffee chats, keynotes, and all!  
I've been attending two online crochet conferences EVERY month, Vogue Knitting Live and Stitches at Home.
Vogue Knitting Live 
First up is Vogue Knitting Live.  This conference is usually held in cities from coast to coast.  Now you can attend this online knit and crochet conference in your pjs no matter where you live and without taking a flight!  Which I love, because I hate flying.  I do it, but I hate it.  Tight space, up high, I'm starting to sweat just thinking about it.
Don't let the name fool you.  Vogue Knitting Live definitely offers crochet classes and lectures.  They also offer fit and design classes that span both knit and crochet.
What you get
Their new crochet conference Virtual Vogue Knitting Live is staying true to the conference feeling by offering a keynote address (one time it was Arne and Carlos, love them even though they knit), vendor presentations, a marketplace for perusing and purchasing yarn, $10 to spend at the online shop (I spend mine on patterns because there's no shipping charge, winning) and a whole list of other presentations offered free everyday of the conference when you sign up for just one class or lecture.
Cost
The classes are a great value.  A class is $40 for 2 hours.  Some classes have two parts, they will run you $80.  The maximum class size is 35.  But I've only taken one class that sold out. 
How it works
They are run through Zoom. Consequently you are right there with the teacher.  Ask questions, make comments, it's like you are in their living room, or studio as the case may be.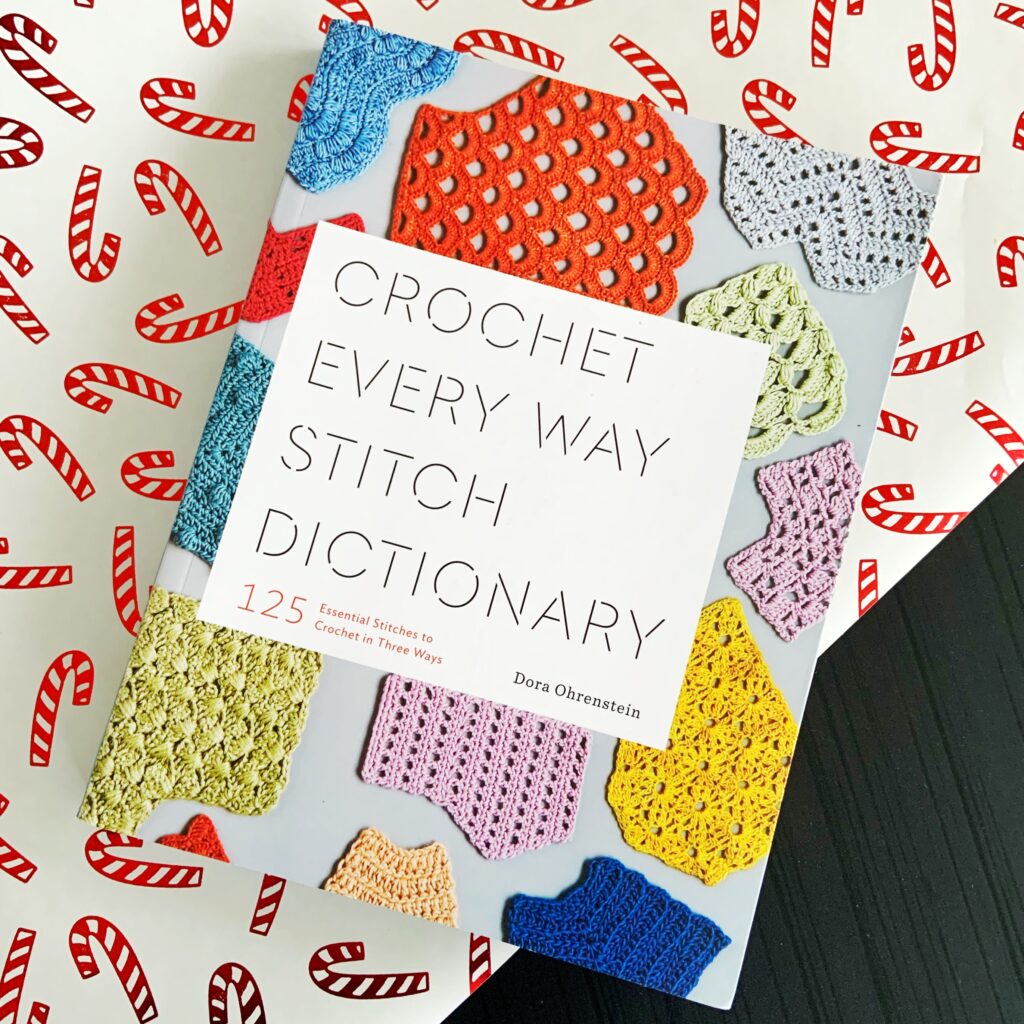 There are also lectures which are $20 for an hour.  They are presentation style with time for questions at the end.  I do not know what the max size is for lectures.  
The teachers
I've been taking all Trisha Malcolm's lectures.  She worked at "the helm of Vogue Knitting" and now is the Executive Grand Strategist for Rowan Yarns.  In other words, she knows everything about yarn and everything about knitwear trends.  She's also very entertaining and friendly.  And is always up for a good chat after the hour is up.  I highly recommend her lectures.
I've also taken excellent classes with yoke expert Sandra Gutierrez and fit expert Kim McBrien Evans. Kim's classes always sell out in minutes. If you want to take one, get on the mailing list so you know the exact minute registration opens.
How to get a discount
Once you find a class or two or three or four that looks interesting, make sure to check out the payment options.  You can save up to 15% for bundling your classes.  That's how I accidentally signed up for one class and three lectures… again.  Oops.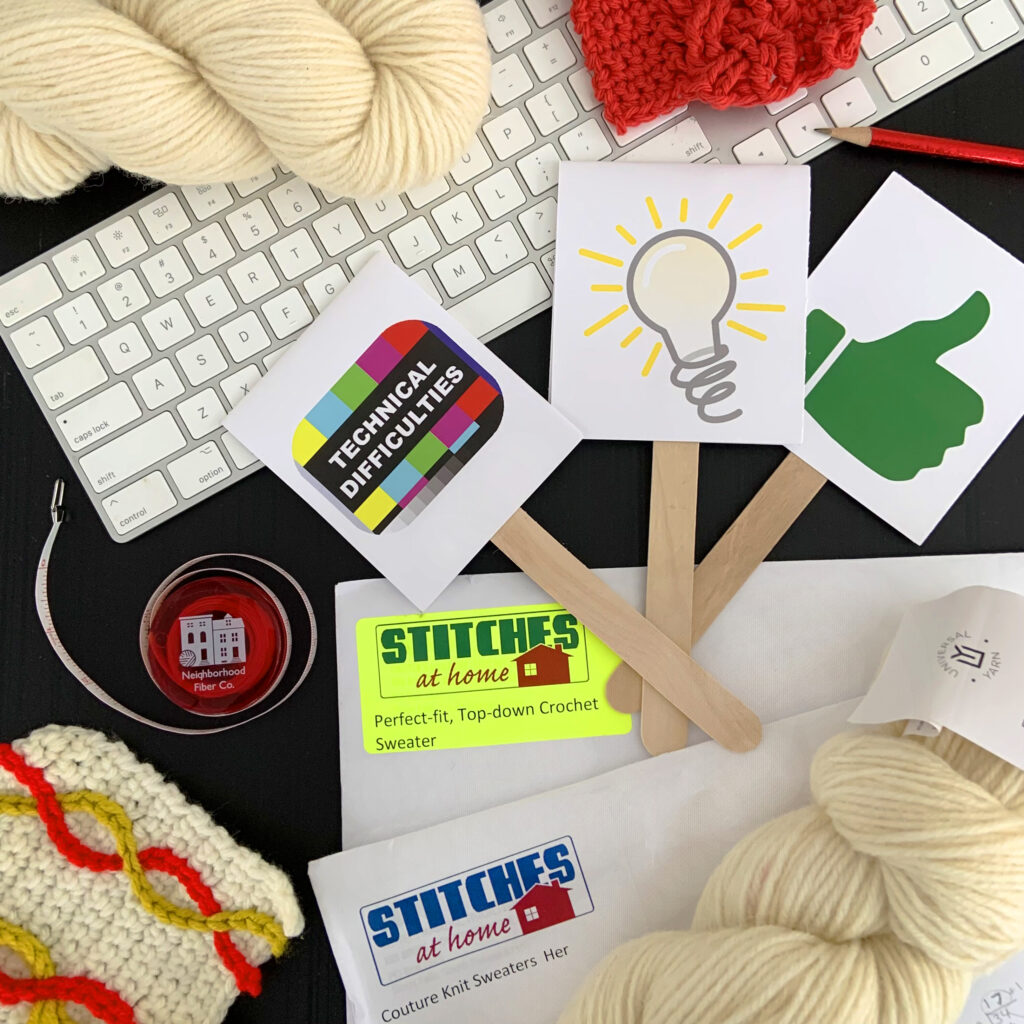 Stitches at Home
Here's another online crochet conference I can't say enough good things about.
Format
They too have been offering their event every month.  There are two formats and each month they use one or the other  "Stitches Expo at Home" or "Stitches at Home." 
Zoom is the classroom platform.
Cost
This month (February 2021) is a Stitches Expo at Home month.  It's similar to Vogue's in that the classes are 2 to 4 hours.  And they are presented over one weekend.  Each 2 hours is $50.  So classes will run you $50 – $100. I love this format because I can take more than one class and meet more than one designer/teacher.
March 2021 is a Stitches at Home month (note the absence of "expo").  This format is different, the classes are longer.  Each class is 6 or more hours long.  Wait don't panic.  They are broken up into 2 hour classes over a two week span.  They cost $50 for 2 hours.  But since the shortest class is 6 hours the cheapest class is $150.  
Teachers
It's a really great opportunity to get to know your favorite designers.  The small class size, and longer class length are great for making personal connections. You get to know them and they get to know you. 
I've gotten to meet designers Dora Ohrenstein, Jim Cox, and Robyn Chachula so far. They are all talented, educated, kind, and generous teachers. This month I'm taking a class with Barry Klein.
I really want to take Edie Eckman's class but between the two conferences I don't know if my wallet and my brain can handle all the classes I'm signed up for this month.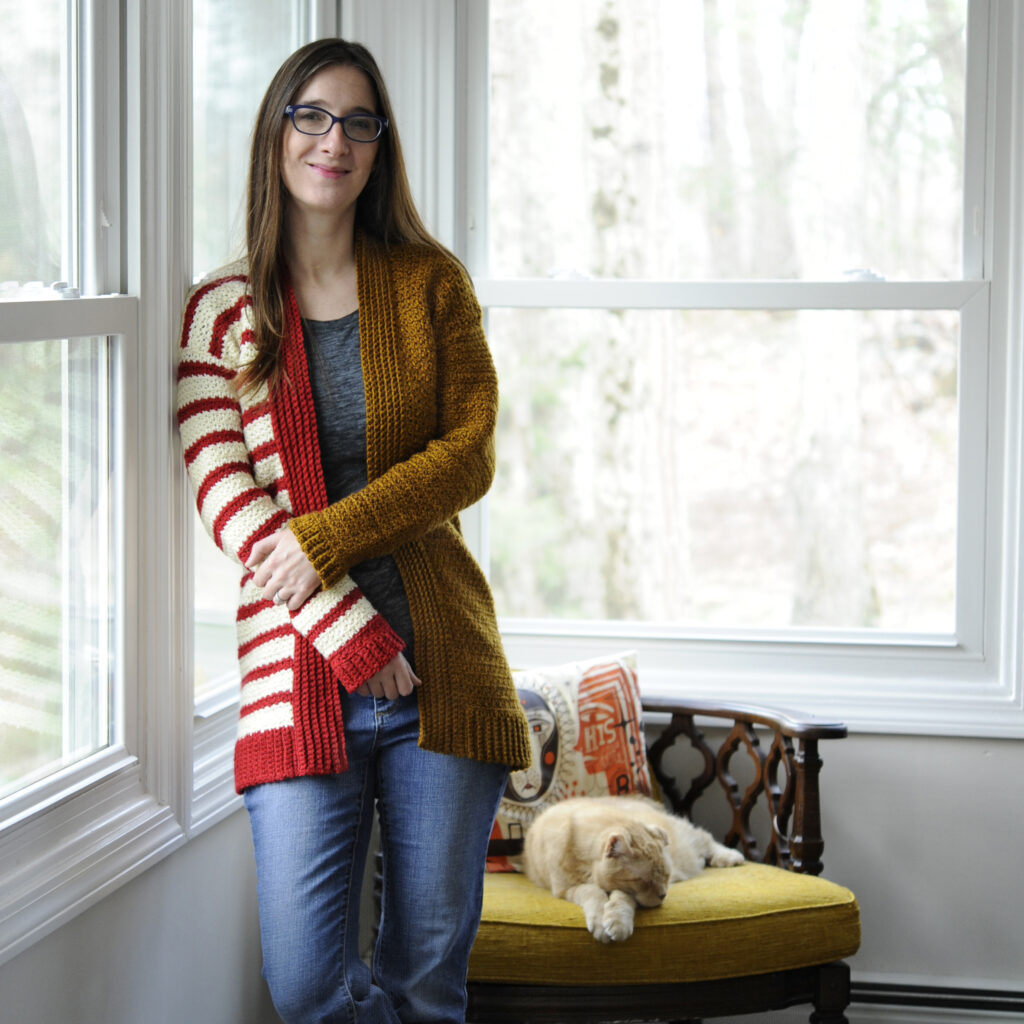 Students
You also get to know the other class participants.  I've met some cool people I've stayed in contact with. 
What you get
Stitches maintains the social aspect of conferences with morning coffee chats and a "finale" on the last day where anyone can share their makes or experiences from class.  They are having a "pajama party" this month!
They too have a market place with vendors.  I unfortunately have not checked it out yet. 
They do not offer additional free classes or a keynote but even better, their "Stitches at Home" comes with a real live goodie bag mailed to your doorstep!!!  I squeal every time mine arrives.  Goodies have included books, yarn, stitch markers, crochet hooks, pins, a shawl pin, stickers, and coupons.  These were not all in the same goodie bag.  I've attended 3 Stitches at Home.  See I told you my wallet hates me.
Class topics
There are many crochet classes to choose from every month as well as other fiber arts such as knitting, spinning, weaving, felting, sewing, quilting, embroidery, and a few I've never heard of.  
Double check the time
One thing I MUST point out.  Double check those class times!  They are in Central Standard Time.
Technical support
Stitches at Home has great technical support too. They encourage all students to login on a designated day for Zoom orientation. They will answer any questions you may have. In addition, they are there for you if anything goes wrong during any of your classes. I was taking a class at my mom's house in Connecticut and forgot to bring my password. Total panic set in because my class had already started. I quickly Zoomed with a very friendly, calm tech support persona and they got me right into class.
Thankfully, I have not had a need to use Vogue's technical support so I can't evaluate it. But they have it too, if you need it.
Stitches at Home is an amazing conference too.  That's why I attend every month!
In Conclusion
That's what I've been up to.  The anticipation and inspiration have made 2020 bearable and even enjoyable. So far they are doing the same for 2021.  
I'm keeping my fingers crossed that both venues continue to do online crochet conferences even after the pandemic. 
Although, it will be fun the first time I'll be able to attend in person and meet all my teachers and fellow students face to face.
Have you attended any online conferences?  If there are more out there I'd really love to know about them. I can always squeeze in another class!
I hope this article inspires you to take a step to get your crojo back.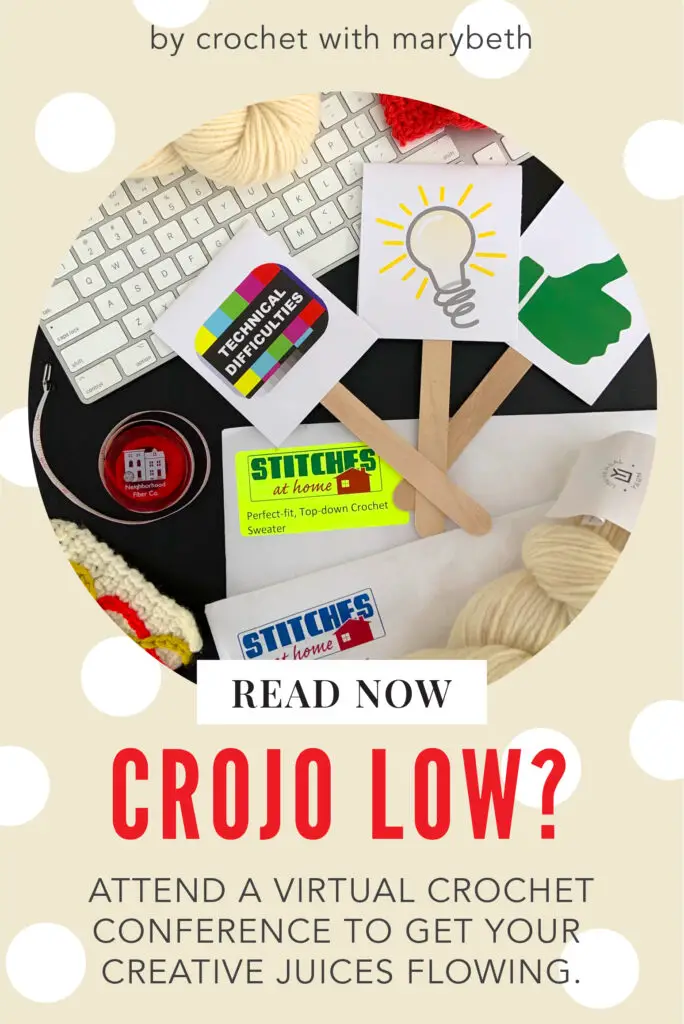 Mary Beth Cryan has been designing crochet patterns for over 4 years. Prior, Mary Beth worked as a professional illustrator and product designer with a specialty in paper crafts for 18 years. She has authored and illustrated 17 paper craft books, countless pop-up greeting cards, and many paper craft kits. She received 3 LOUIE Awards from the National Greeting Card Association. Some of her clients included MoMA (Museum of Modern Art NYC), American Girl, Dover Publications, Peter Pauper Press, Ranger Rick Magazine, Highlights magazine and many others.  She earned a Bachelor of Fine Arts from Syracuse University in 2000.