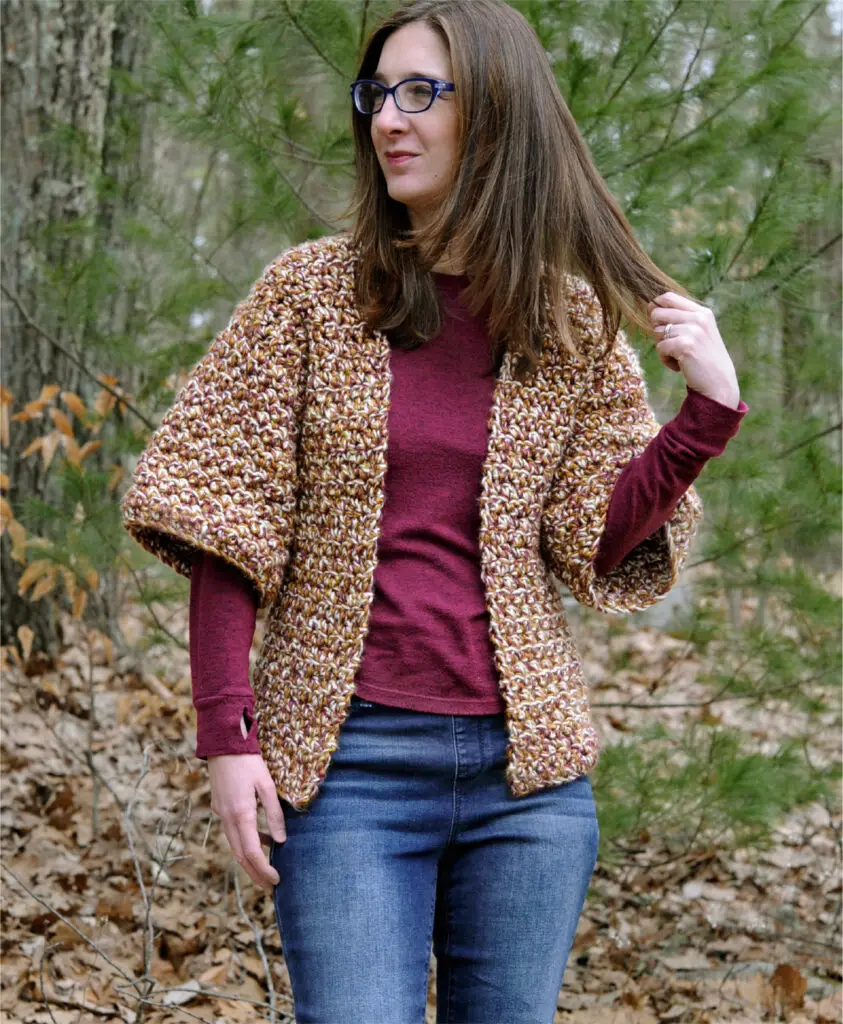 How do I express myself through craft? I've been doing it all my life. But only recently have I truly found my voice in crochet.
How have I expressed myself over the previous years and how did I discover crochet? The answer involves a highway paved with graphic design, illustration, toy design, pop-up cards, and cancer.
Here's the map if you are interesting in reading about the ride.
Exit 1 Childhood: In my single digit years I had two closets, one full of clothes and one full of craft kits. My two loves lived side by side. I crafted earrings, bracelets, and many other beautiful things for myself and my friends. Expressing myself was easy because I made what I wanted to make. But I veered off this path and it took 30 years to find my way back. How?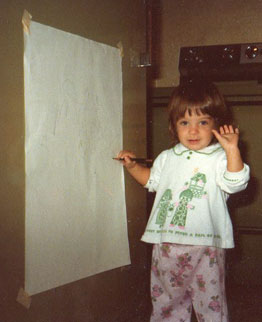 Exit 2 Highschool Art Class: In high school art class I was told how to express myself. I was taught that real artists draw. And real artists draw photorealistaclly. I drew and drew. It didn't feel quite right but I was able to express myself through my subject matter and drew things I loved.
Exit 3 College: "The only way to make a living is as a Graphic Designer." That one sentence sent my passion head first into a guard rail. I tried it. I gave it 3.5 years. But I felt there wasn't enough room for self expression. I had nowhere to go except back to drawing. I enjoyed that more. I changed my major to Illustration. But I had a secret. I wasn't an illustrator. I was a crafter. But shh, I couldn't tell anyone. I kept drawing pictures of naked models with conte crayon and painting photorealistic illustrations. At least I could paint the people I loved in my assignments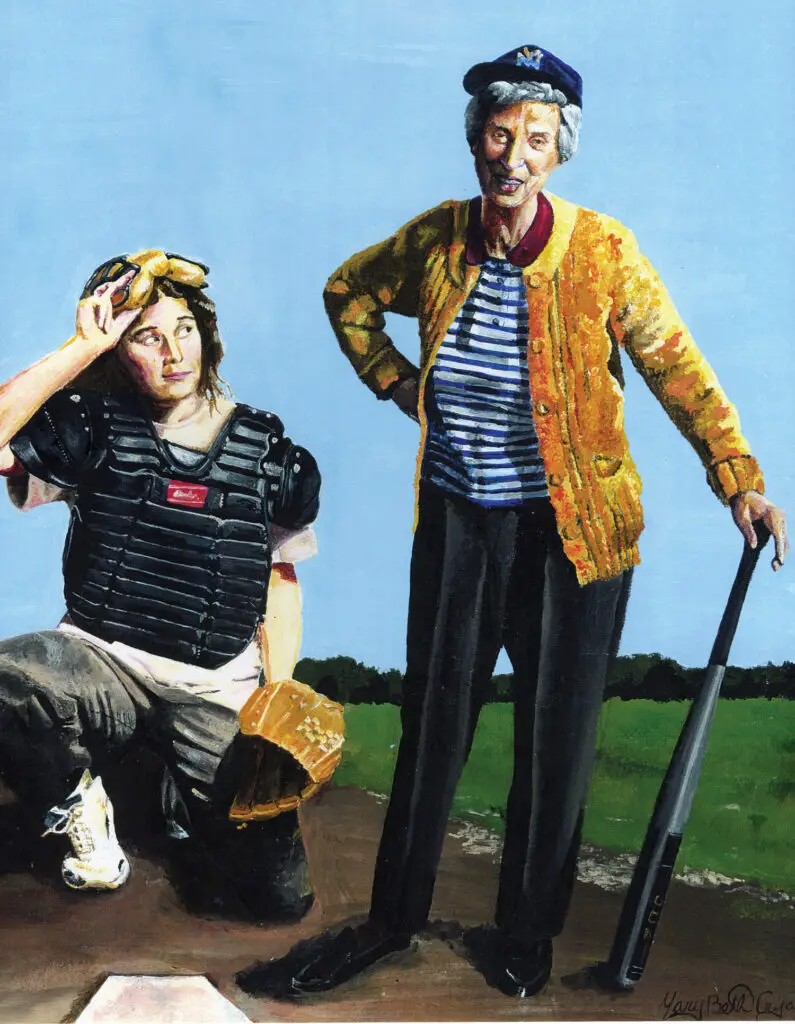 Exit 4 The Visiting Professor: In my last year of college I had a 3 week class about toy design. I completed the three week assignment 12 times over in the first week. Clearly I was inspired. 3D was definitely the way to go with my art. FINALLY I was headed in a direction I was really excited about. I graduated with a degree in illustration in 2000 from Syracuse University.
Exit 5 Toy Design: I went out into the world and got a job as a toy designer. It was fun designing 3D toys and having them mass produced. I expressed myself using my creativity to think up brand new toys the world had never seen. But the limitations of manufacturing and a micro managing boss drowned out my creative spark.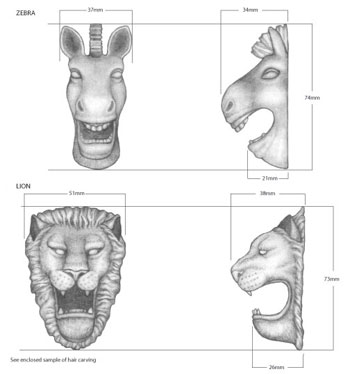 Exit 6 Paper Engineering: At a bookstore one day I found a tiny overlooked exit headed in the direction of my passion. I spied a book on creating pop-up cards. Ah-ha! It was the perfect combo of my illustration studies and my love of 3D craft. I was very inspired to get back to expressing myself through craft again! But I wasn't ready to give up all those years of studying illustration. I quit my design job in 2005 and went on to write and illustrate 17 paper craft books and countless pop-up greeting cards. But after 11 years my art didn't quite express who I was anymore. If it walked into a party ahead of me you'd never know we were together. I had changed and I needed a change.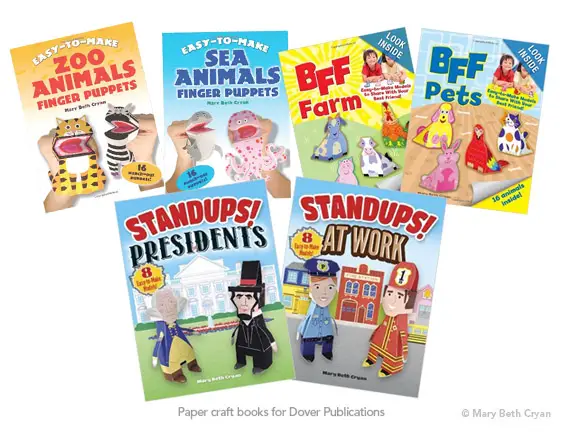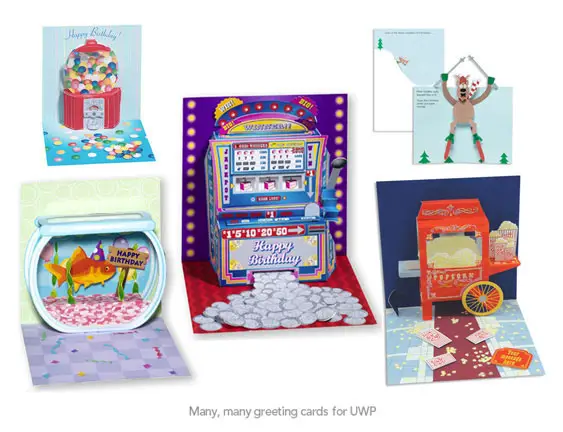 Exit 7 Shopping: On the days when I felt frustrated that I couldn't find my true voice creatively I went clothing shopping. I could easily walk into a store and find a single piece of clothing or a fashion accessory that exactly defined me, subtle with humorous details, trendy but in an ironic way, and feminine but not girly. I could express myself perfectly through a garment but not through illustration. This was frustrating and confusing. However, it was too late to go back and study fashion design.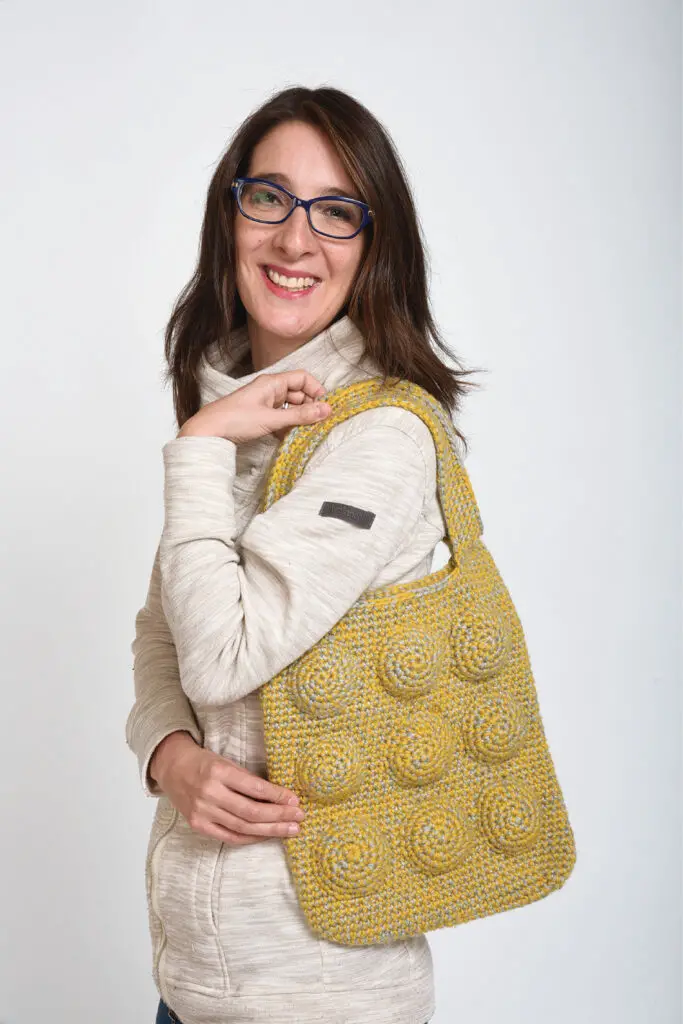 Exit 8 Cancer: I didn't know what to do next. Not so lucky for me, the decision was made for me. I got a nice big old cancerous tumor. I battled the thing and after I won everything was different. I couldn't do that old art. It wasn't me anymore. My heart wasn't in it. I knew what I didn't want to do but I didn't know what I wanted to do.
Exit 9 Classes: So I took craft classes. Lots of them! Everywhere! Anything that appealed to me! I love to learn. I took one class a week for months. One week the pickings were slim and the only class I could find was a crochet class. Hmmm, I hadn't tried that yet. I gave it a go.
Exit 10 Crochet: Once I started I could NOT stop. I kept yarning over and pulling a loop through, pattern after pattern. I was a goner. I was in love with crochet. And what was this? I could make garments??!! I could design my own garments? The one item that I could perfectly express myself through I could design and make? I didn't have to go to fashion design school and compete on New York City's runways? People make a living doing this? What is going on here? Is this a dream? Did I just find a glorious yarn loophole straight to my passion? It was good-bye illustration, hello yarn.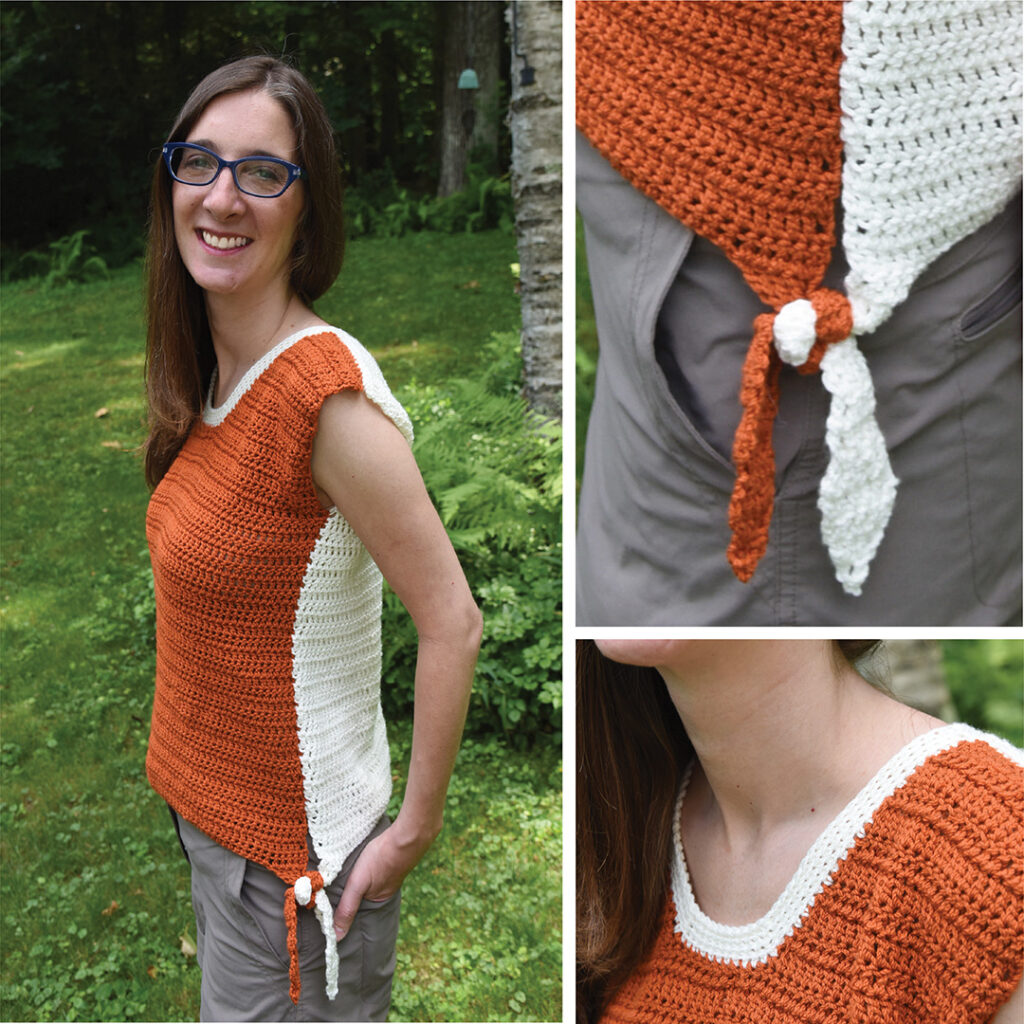 Exit 11 Home: For the past three years I've joyfully read countless books from the library and blogs on the internet to learn how to design fashion garments and accessories. I'm finally at home in my craft, living in my craft, wearing my craft, expressing myself though craft. Finally my art is feminine, modern, ironic, humorous, and special just like me! Ahhhhh. I can finally let out a sigh of relief. All those years of feeling slightly off track are over. My two childhood closets of clothes and crafts are now one.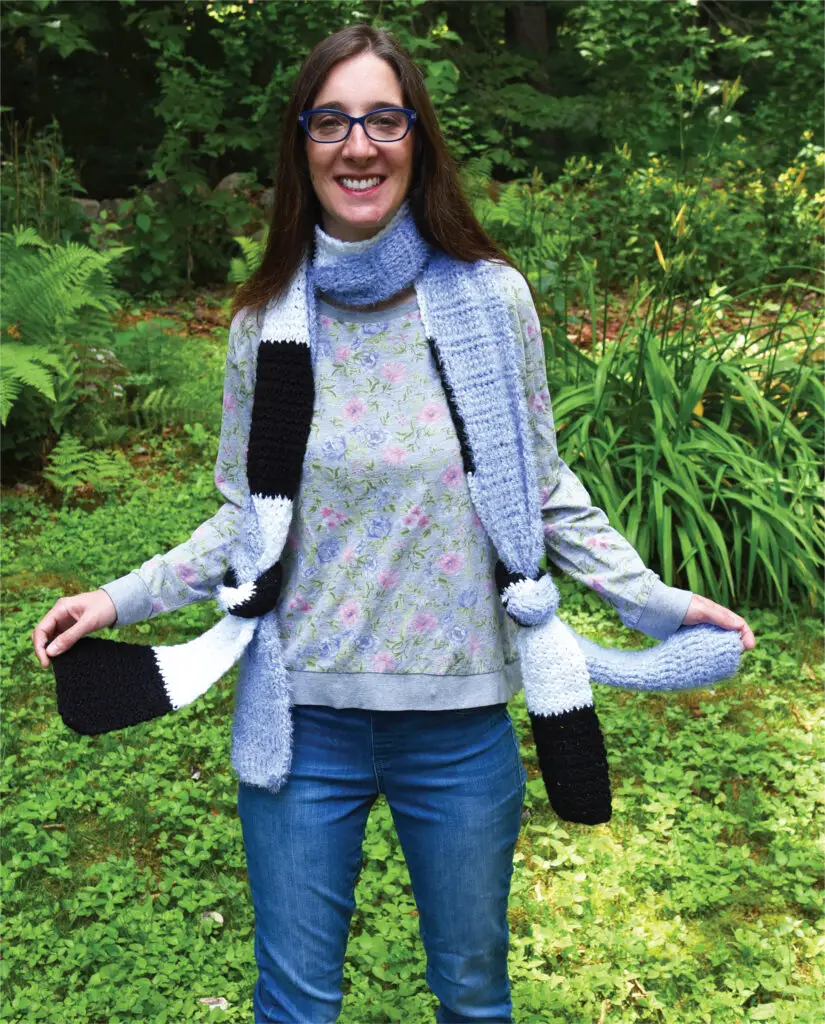 Exit 12 The Future: But if there is one thing I've learned, my journey will go on. I must continue to learn and hone. And you know what would really help? Crochet classes! Lots of them! I already have a list of all the ones I want to take but can't afford right now. And yarn! Lots of it! I already have a list of all the ones I want to buy but can't afford right now. And I need some advice from the amazing people at LoveCrafts. I need their guidance, to be pointed in the right direction.
Exit 13 The Vision: I want to be the most skilled crochet designer that I can be and release patterns that express my most authentic self. My hope is that other crocheters will find my patterns so they too can feel at home in their creative creations.
I hope you enjoyed your trip down my memory highway.
If you want to keep an eye on where the road leads me next please follow along here:
Instagram: https://www.instagram.com/crochetwithmarybeth/
Facebook: https://www.facebook.com/crochetwithmarybeth/
Newsletter: https://landing.mailerlite.com/webforms/landing/l5y8j8
This post was inspired by LoveCrafts' Indie June Month-Long Party competition.